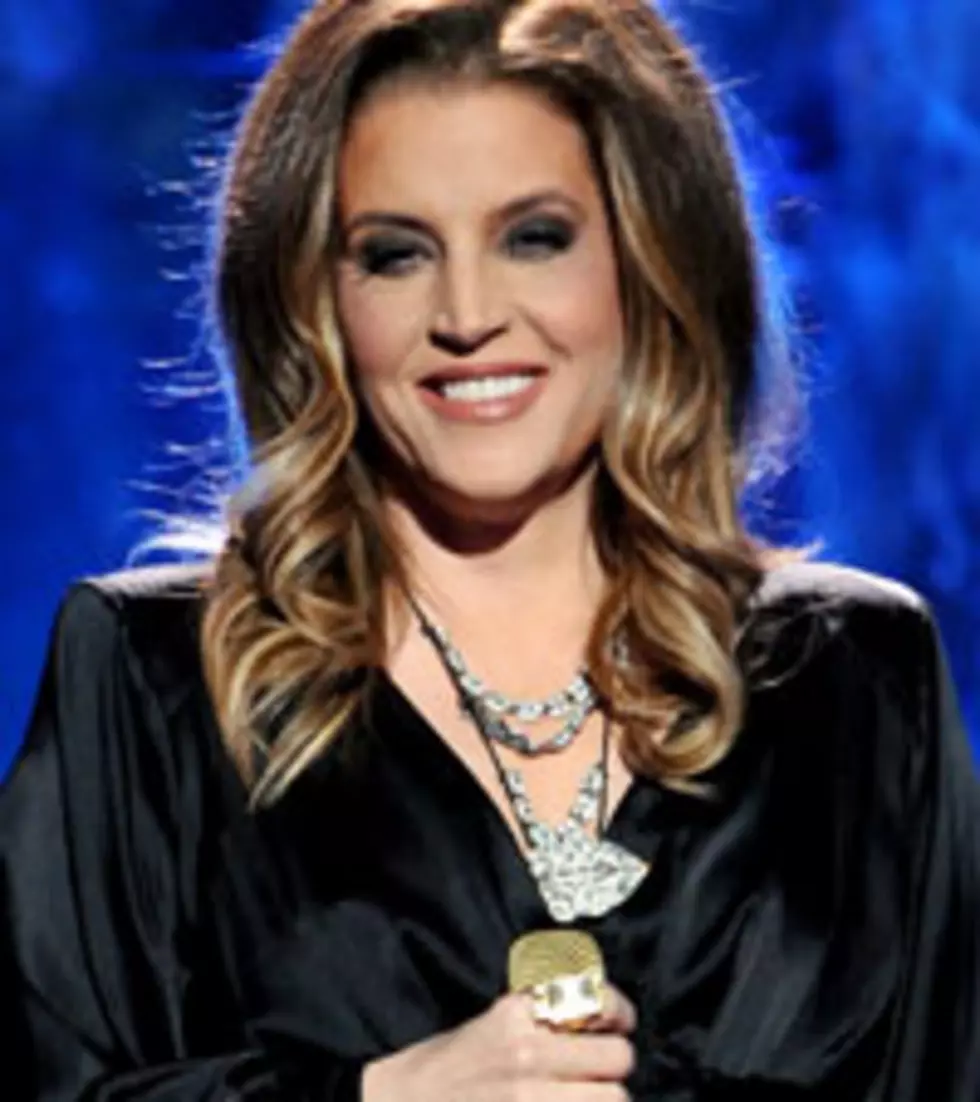 Lisa Marie Presley Grand Ole Opry Debut Set for Aug. 21
Getty Images
The Grand Ole Opry, long known for stepping just outside the country genre from time to time to welcome special guests (such as pop legend Barry Gibb last month), is set to do the same again on August 21, when Lisa Marie Presley makes her Opry debut. It's an appearance of even more historic significance since on Oct. 2, 1954, the Opry audience witnessed the first -- and only -- appearance of the future King of Rock 'n' Roll (and Lisa Marie's father) Elvis Presley.
Storm & Grace, Lisa Marie's third album, was produced by the legendary T Bone Burnett, and is her first to be fully embraced by the roots-music movement of Americana. It also marked a more comfortable place for the singer.
"In the past, I was terrified," she told Entertainment Weekly earlier this year. "On this record, I was starting from zero. But I soon realized I was going to be OK. I found a proper bed for my voice and songwriting to lie in."
Watch Lisa Marie Discuss Her New Album
#fivemin-widget-blogsmith-image-670419{display:none;} .cke_show_borders #fivemin-widget-blogsmith-image-670419, #postcontentcontainer #fivemin-widget-blogsmith-image-670419{width:570px;height:411px;display:block;}

try{document.getElementById("fivemin-widget-blogsmith-image-670419").style.display="none";}catch(e){}
Watch Lisa Marie Presley's "You Ain't Seen Nothin' Yet" Video