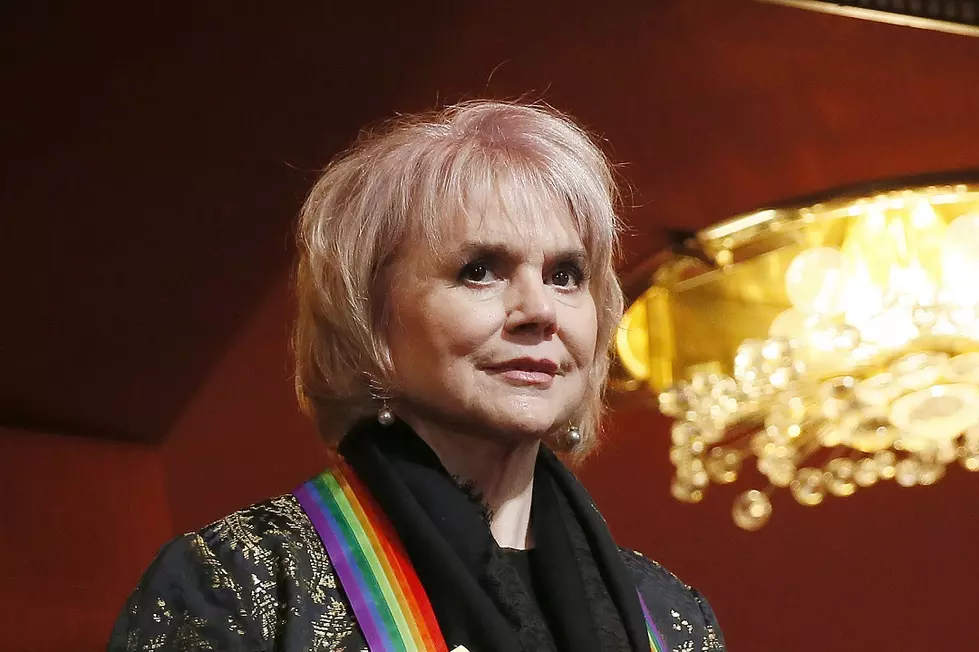 Linda Ronstadt Knocks Secretary of State Mike Pompeo at 2019 Kennedy Center Honors Dinner
Paul Morigi, Getty Images
Pop and country music icon and political activist Linda Ronstadt spoke her mind once again on Saturday (Dec. 7), during a State Department dinner recognizing Ronstadt and her fellow 2019 Kennedy Center honorees. The singer voiced her opinion of Secretary of State Mike Pompeo to his face at the event.
According to Sam Greisman, son of Ronstadt's fellow 2019 Kennedy Center Honors recipient Sally Field, Pompeo made a joke regarding the criticisms he's faced during President Donald Trump's impeachment hearings that played off Ronstadt's 1975 hit "When Will I Be Love" (originally sung by the Everly Brothers). Ronstadt quickly offered him an answer.
"Mike Pompeo wondered aloud when he would be 'loved,'" Greisman tweeted. "Then Linda Ronstadt got up to get laurels, looked the f--ker right in the eye and said 'maybe when you stop enabling Donald Trump.' Icon."
Ronstadt and Field officially earned their Kennedy Center Honors on Sunday night (Dec. 8) alongside the group Earth, Wind & Fire, conductor Michael Tilson Thomas and the children's television series Sesame Street. Carrie Underwood performed in Ronstadt's honor at the event, covering "Blue Bayou" and Pompeo's former sentimental favorite, "When Will I Be Loved."
"One of the things that I have always admired about [Ronstadt] is her ability to do whatever she wants," Underwood said on the 2019 Kennedy Center Honors red carpet (quote via CMT). "She always broke the rules and sang music that she felt like was true to her. She was a chameleon. She loved music and she sang so many different kinds and genres. She wanted to sing country music, rock music, she would sing Spanish. She is just somebody I think the rest of us should all be more like."
The 2019 Kennedy Center Honors ceremony will be broadcast on CBS on Sunday (Dec. 15) at 8PM ET.
Country Music's Most Political Artists