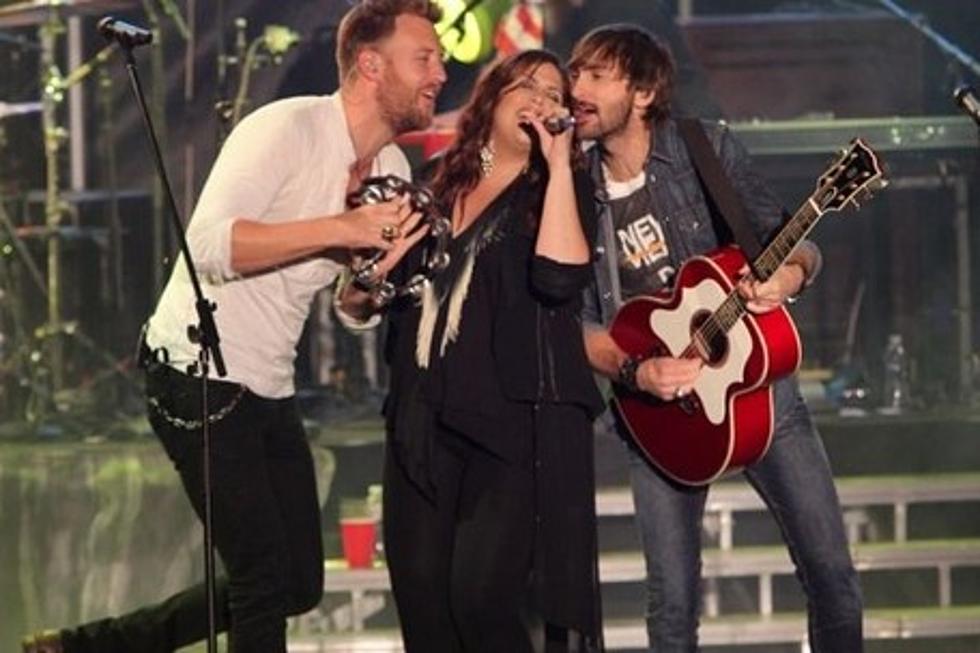 Lady Antebellum Perform Last Live Show Before Hillary Scott's Baby Is Due
Paul Brasil for Taste of Country
Paul Brasil for Taste of Country
The members of Lady Antebellum took to the live stage for the last time before they break from touring at the inaugural Taste of Country Music Festival on Saturday night (June 15).
The trio headlined the final night of the three-day festival at Hunter Mountain in New York, after which they are taking a break from their live schedule so Hillary Scott can prepare for the birth of her daughter in July.
According to Taste of Country, the eight-months-pregnant Scott didn't miss a beat as she performed a high-energy set with bandmates Charles Kelley and Dave Haywood. Their set began with 'Downtown' and moved through a list of their biggest hits, including 'Goodbye Town,' 'American Honey,' 'Love Don't Live Here' and 'I Run to You.'
They treated the 10,000 festival attendees to an encore that began with 'Need You Now' before shifting into a cover of the Rolling Stones classic 'Honky Tonk Women.' The band then wrapped up the festival with 'We Owned the Night.'
Scott is taking off an undisclosed amount of time after her daughter is born, and it's unclear whether Lady Antebellum will perform live again this year. At the current time their tour schedule shows that all shows through September have been canceled.
The Taste of Country Music Festival has already announced Brad Paisley as one of the headliners for next year's event, which is slated to run Friday, Saturday and Sunday, June 13-15, 2014. Tickets are available here, and you can sign up to be the first to receive more information as additional acts are announced at this link.