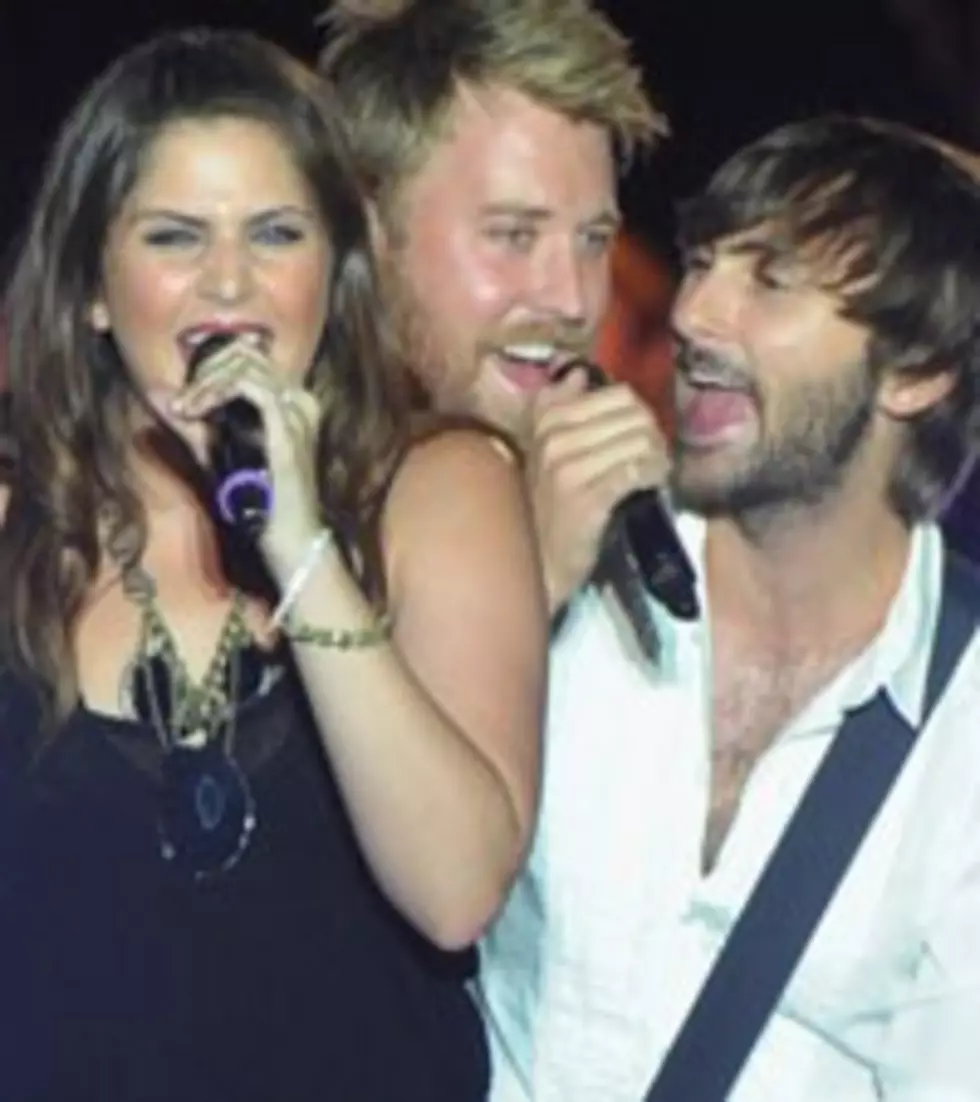 Lady Antebellum to Make Their 'Saturday Night Live' Debut
Rick Diamond, Getty Images
Lady A's Hillary Scott, Charles Kelley and Dave Haywood are in elite company. It's fairly rare that a country act is asked to play on 'SNL.' In the past ten years, only Taylor Swift, Carrie Underwood, the Dixie Chicks, Faith Hill and Keith Urban have represented Nashville on the iconic sketch comedy show.
The 37th season premiere of 'Saturday Night Live' is September 24, with host Alec Baldwin in a record-setting 16th appearance on the show. The musical guest will be Radiohead.
Lady A's third album, 'Own the Night' will be released September 13. Click here to view the band's upcoming tour schedule, and pre-order the new album here.
if(typeof AOLVP_cfg==='undefined')AOLVP_cfg=[];AOLVP_cfg.push({id:'AOLVP_1020799474001','codever':0.1,'autoload':false,'autoplay':false,'displaymnads':true,'playerid':'89761511001','videoid':'1020799474001','width':476,'height':357,'playertype':'inline','stillurl':'dynamic','videolink':'#','videotitle':'dynamic','videodesc':''});