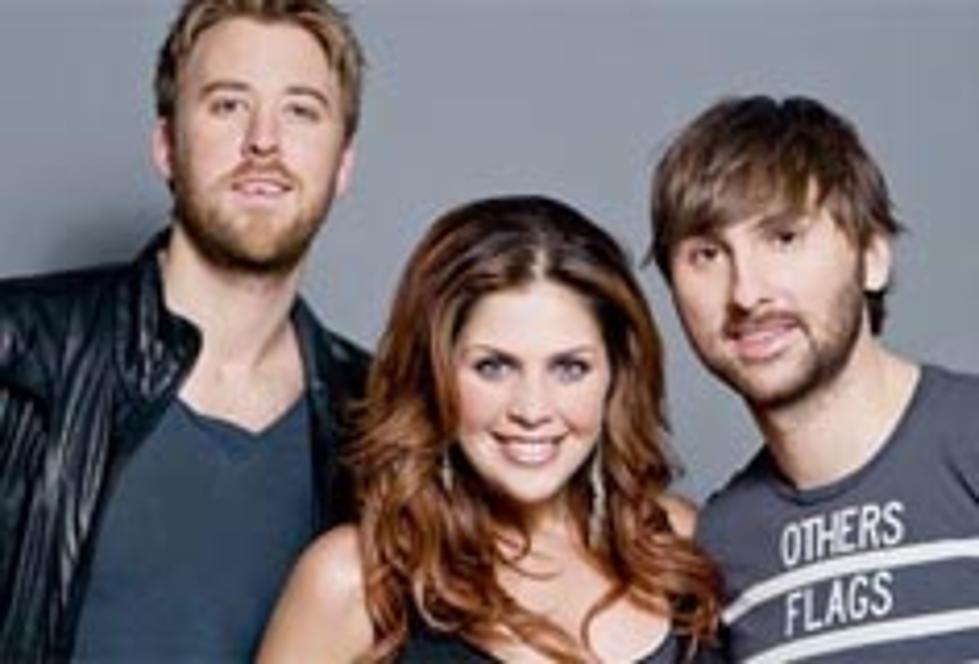 Lady Antebellum Focus on Friendship Over Fame
AOL Music
Lady Antebellum have had a stellar year by anyone's measure, with awards, platinum album sales and accolades galore. Although all the fanfare, recognition and success is wonderful, Hillary Scott says she's glad that the trio hasn't had a lot of extra time to sit and contemplate their amazing ascent to superstardom.
She tells the Detroit Free Press that although it makes her a bit wistful that they can't savor every single minute of their success, she actually sees it as a blessing in the bigger scheme of things. "You can't really take in everything, and part of me is sad about that, because of all of the opportunities we've had," Hillary admits. "But I also really appreciate the fact that we can't process it all, because that's when it starts going to your head."
Hillary says they've been cautious to weigh decisions carefully and not rush to accelerate their career, because, "it can hurt you pretty severely from a career standpoint if you go too big too early." She also attributes their strong foundation to the group's solid writing abilities. "By the time the new album came along, we knew each other a lot better, so the comfort level was there to not be afraid to expose deepest emotions. That only comes with friendship, and the trust that comes with it. I don't understand how there are bands that can exist and function without that strong friendship as a foundation, especially when you write your own music."
Lady A are releasing a six-song Christmas EP this week, 'A Merry Little Christmas,' exclusively through Target stores, while also gearing up for their performance on theCMA Awards November 10. Nominated for five awards, Dave Haywood tells Billboard that if he had to choose only one to take home, it would have to be the Album of the Year trophy.
"I would love for us to win, even though we don't focus on awards, the Album of the Year [because it] is, to me, the highest honor. Anything that awards an entire body of work, I like that. We pour everything we've got into these albums. To be nominated is a huge win for us, anyway, but if we could take one home, we'd try to get on that one."


%VIRTUAL-globalVideoEmbed-{"videoIds":"517722632","width":"476","height":"357"}%