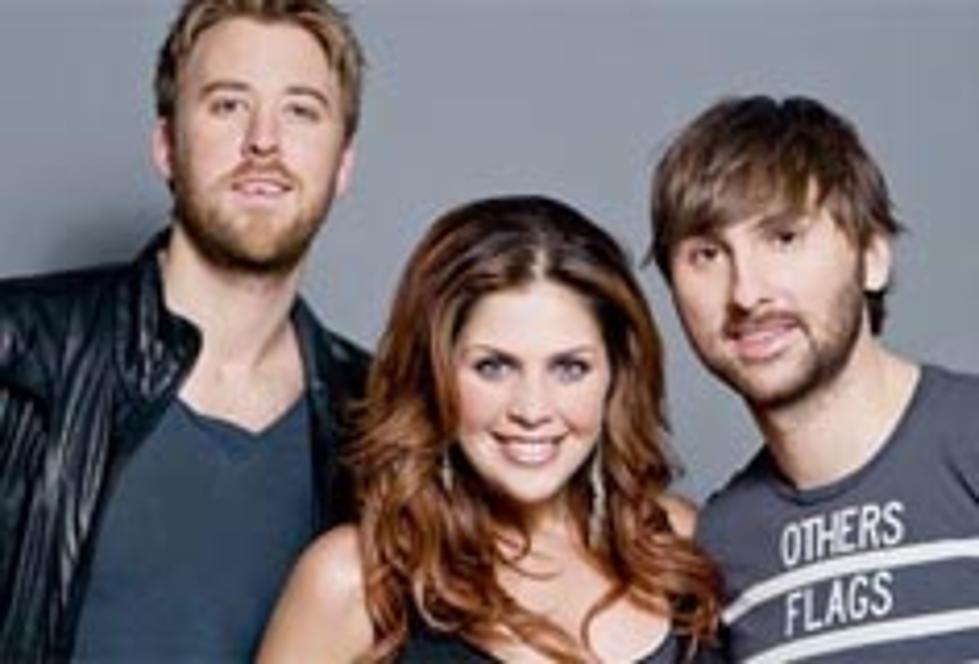 Lady Antebellum Spread Holiday Cheer
AOL Music
The wait for new Lady Antebellum music will end October 12 when the trio releases the new six-song EP, 'A Merry Little Christmas.'
The EP features classic holiday songs such as 'Silver Bells,' and a new song from the group, 'On This Winter's Night.' "We recorded all of this in July," Lady A's Dave Haywood tells Billboard. "It was a little bit peculiar being in the studio in the middle of July in Nashville, Tenn., 100 degrees outside, sweating and doing a Christmas record. But we had a great time doing it. We had the studio all decorated; we brought everything we had from our houses and decorated and tried to get into the spirit. It was a fun experience."
No word yet on whether the trio will work some of the new music into their current tour, which is in support of their last studio album 'Need You Now,' and their current single 'Hello World,' but it's a likely bet. The trio plans to release a new studio album in 2011. After Lady Antebellum's current tour ends in November, the threesome will take December off to spend time with their families and friends, Dave says.
"We do our best to really not let any kind of success add any pressure to what we do," he continues. "The way we got to where we are is by just sitting on a couch and not thinking about anything but creating music that means something to us. That's what we love doing: playing and writing and performing. So we're just in tour mode and writing mode. We write when we're out here [on the road] and then play shows at night."
Lady Antebellum's next concert is scheduled for October 7 in West Lafayette, Ind. For a complete list of dates and cities, click here.