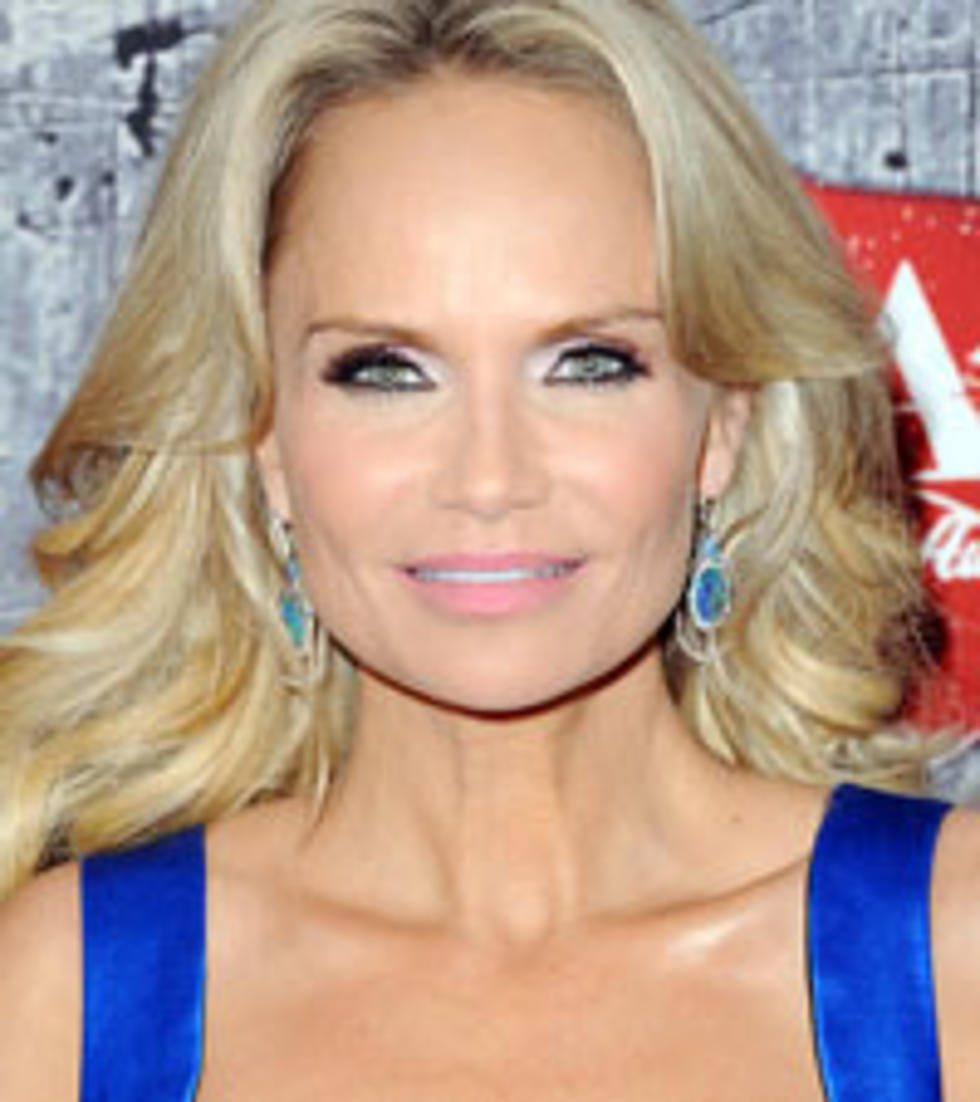 Kristin Chenoweth UK Tour Canceled Without Notice
FilmMagic
British fans aren't the only ones disappointed that Kristin Chenoweth's U.K. tour was canceled last week. The trek was scheduled to kick off today (March 11) in London with three more stops across Great Britain. The singer-actress tweeted, "Trust me nobody is more heartbroken than I. Devastated," on Friday (March 8), following the decision from tour promoter Spekulation Entertainment to pull the plug.
"We regret to announce that we are unable to present our planned U.K. tour with Tony and Emmy Award winning star Kristin Chenoweth and that the tour has therefore been cancelled," the company said in a statement. "We are deeply sorry to disappoint Kristin's many U.K. fans, who so readily bought tickets to see her in London, Manchester, Edinburgh and Cardiff. We wish to make it clear that the decision to cancel the tour is a result of Spekulation Entertainment's unforeseen circumstances, and that Kristin is saddened not to be able to perform here as planned. She was looking forward to performing to her sold-out audiences."
However, it seems there is more to the story than that vague explanation. Kristin responded to fans asking for a reason via Twitter on Friday (March 8), writing, "No tickets, no work permits, and nothing done. Thats [sic] why." She followed that with, "Cant [sic] believe im [sic] not going to be at a sold out show in London. What a blow."
British newspaper the Guardian is reporting that while the Spekulation statement sites "sold-out audiences," at the time of the cancellation, three out of the four shows were offering tickets online at the a 55% discount. Additionally, BroadwayWorld.com cites a "source for Kristin Chenoweth" who explains the decision was due to a "lack of funding from Speckulation Entertainment."
Either way, the promoter adds in its statement, "Ticket holders should contact their point of purchase ... for a full refund."
The Emmy and Tony award-winning actress, who released her country music debut Some Lessons Learned in 2011, doesn't have another tour date on the books until August in Los Angeles. Find details here.
Watch Kristin Chenoweth Perform Live in Our Studio
Flip Through Photos of Kristin in Our Studio
%VIRTUAL-MultiGallery-134759|174627|174344%