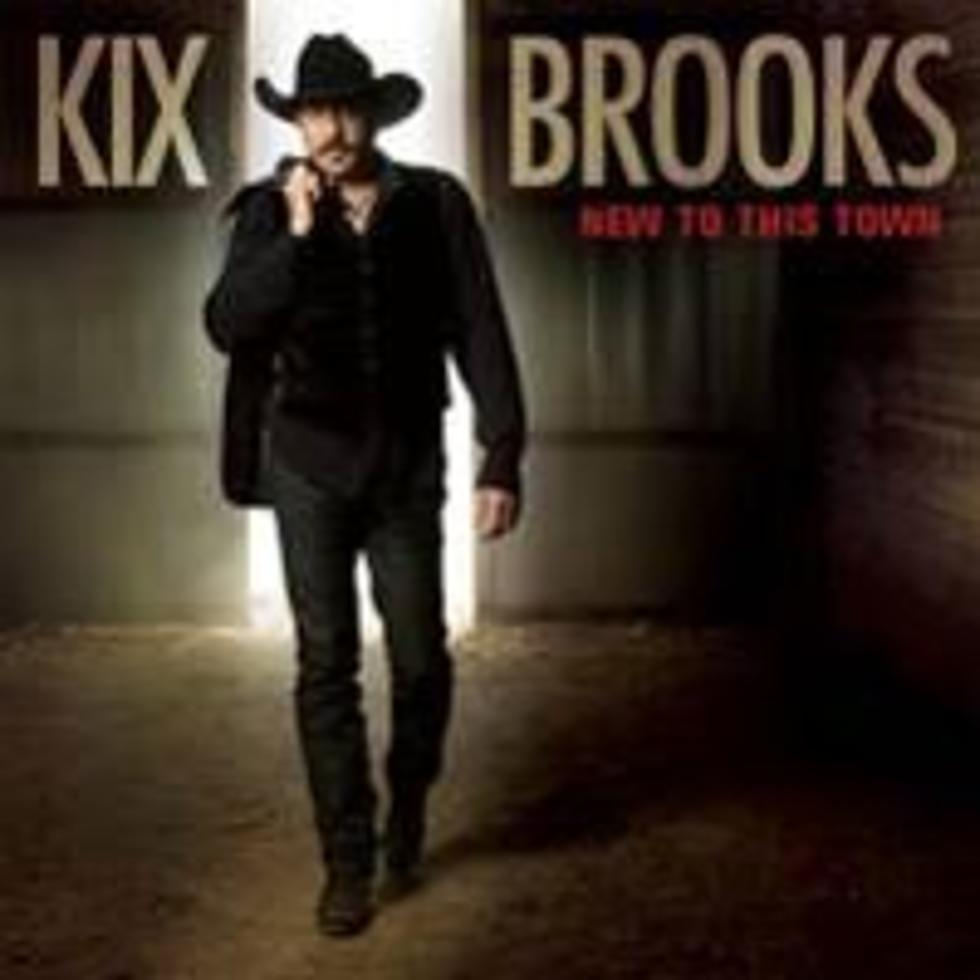 Kix Brooks' 'New to This Town' Album to Hit Stores Sept. 11
Arista
"I'm excited to get it out there," Kix tells The Boot. "It's been a real challenge because you want to do something that is fun, exciting and different. For a creative person, that's the kind of challenge you are always looking for. From that standpoint, this has been a great endeavor and I've really enjoyed the creative process."
Kix, who is nominated for the 2012 class of the Nashville Songwriters Hall of Fame, co-wrote nine of the album's 12 tracks. "I made an album that really is close to my heart," he shares. "The music is kind of fun and games ... thinking about getting back in a lot of those clubs and festivals and getting to play again. People come to enjoy themselves, and this album in a lot of ways is about that."
The album's title track marks the Louisiana native's first solo return to the Billboard country charts since 1989's "Sacred Ground." Kix co-produced his new hit single with Rascal Flatts' Jay DeMarcus, and recruited the Eagles' Joe Walsh to to play guitar on the track. As for the other musicians on the project, some of them have been performing with Kix for years.
"I got pretty much my old band back together," says the country legend. "I have a couple of new guys, but it's a lot of the old guys that played with Brooks & Dunn. Danny Milner actually played bass with me and all through the Brooks & Dunn years and was in my band when I had a solo career back on Capitol, so we both seemed to have come full circle. I'm looking forward to getting out in clubs and small places and just jumping back in the saddle and riding some more."
New to This Town track list:
1. "New to This Town" (Featuring Joe Walsh)

2. "Moonshine Road"

3. "Bring It on Home"

4. "There's the Sun"

5. "Complete 360"

6. "My Baby"

7. "Tattoo"

8. "In the Right Place"

9. "Next to That Woman"

10. "Let's Do This Thing"

11. "Closin' Time at Home"

12. "She Knew I Was a Cowboy"
Watch Kix Brooks' 'New to This Town' Video