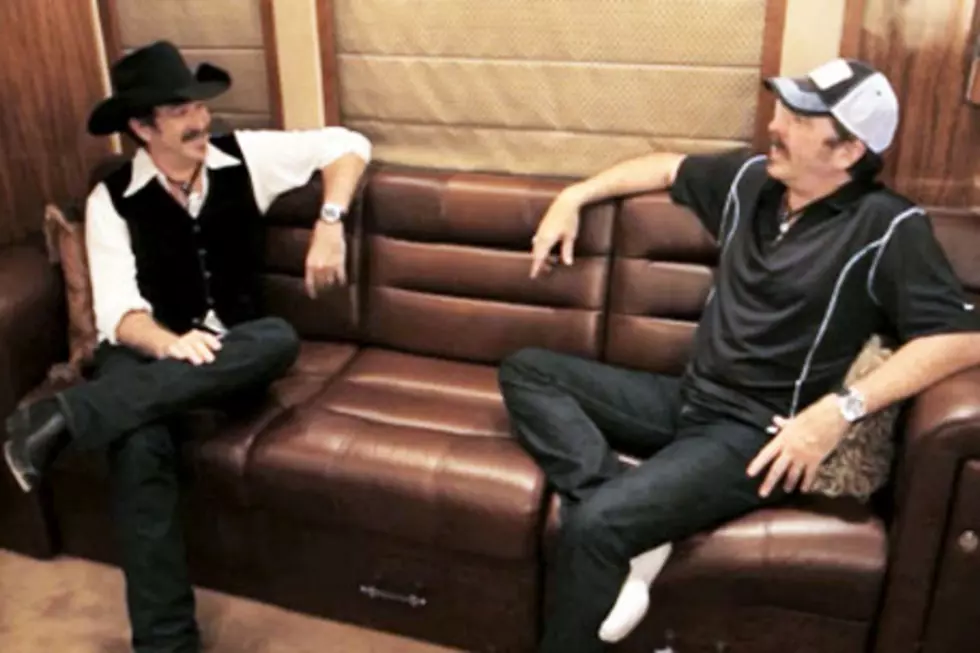 Kix Brooks Interviews … Kix Brooks — Video Premiere
Spalding Entertainment
As the host of his own radio show, "American Country Countdown," Kix Brooks has interviewed a who's who list of fellow country stars. But he's certainly not used to having to lure them into the hot seat, as he had to do recently with a music legend who has several new career ventures on his plate: himself!
In this funny video below, Kix boards his tour bus to interview his video game-playing, spotlight-dodging alter ego. When Stetson-sporting Kix finally does sit down with baseball cap-clad Kix, the doppelgangers talk about the real reason behind the Brooks and Dunn split, the resurgence of his solo career and going back to the Old West to boost his big screen résumé.
Kix Brooks' solo album, New to This Town, hits stores Sept. 11. Pre-order it here, and watch the singer-songwriter-actor interview himself below.
Watch Kix Brooks Interview Himself
%VIRTUAL-globalVideoEmbed-{"videoIds":"517578315","width":"476","height":"357"}%
Watch Kix Brooks' 'New to This Town' Video