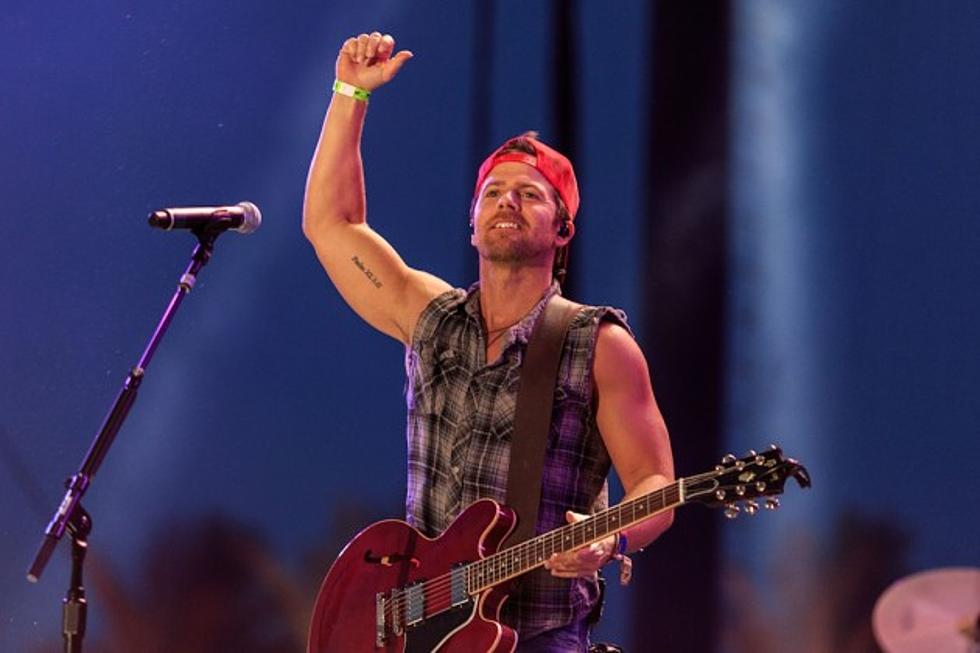 Kip Moore Announces 2015 Wild Ones Tour
Christopher Polk, Getty Images
This October, Kip Moore will hit the road for his 2015 Wild Ones Tour.
Moore's headlining tour kicks off on Oct. 8 in Bethlehem, Pa., and will stop at venues in more than 20 cities in the U.S. and Canada, including New York City's Terminal 5 and Boston's House of Blues, before coming to a close in early December. He will be accompanied by Michael Ray, Chris Cavanaugh, Joey Hyde and DeeJay Silver on select dates.
"My favorite part of this crazy life we have is playing live," says Moore. "We've been playing so many of these new songs in the live show because we road-tested them night after night before recording what became the final album. They were a huge part in helping me formulate what Wild Ones became ... I'm excited to get back out there and headline and put a show together that is all about them."
The trek is in support of Moore's sophomore album, Wild Ones, which is set for release on Aug. 21 and includes his latest single, "I'm to Blame," a song that Moore has been playing on the road for years. Moore co-wrote every track on the album, and he's so committed to releasing top-notch material that he actually wrote his second record twice.
"Because of "Dirt Road" stalling and me having more time than I thought, I scrapped the record and started over," Moore explains. "The record was supposed to come out a year ago, and that stalled. And because I never stopped writing, my writing morphed into a whole 'nother thing. I liked where the body of work was going, so I decided to make that the record."
Kip Moore, 2015 Wild Ones Tour Dates:
Oct. 8 – Bethlehem, Pa. *
Oct. 9 – Pittsburgh, Pa. *
Oct. 16 – London, Ontario, Canada *
Oct. 17 – Toronto, Ontario, Canada *
Oct. 22 – Chicago, Ill. **
Oct. 23 – Chicago, Ill. **
Oct. 30 – Boston, Mass. **
Oct. 31 – Baltimore, Md. **
Nov. 5 – Knoxville, Tenn. ***
Nov. 7 – Cleveland, Ohio ***
Nov. 13 – Orlando, Fla. ***
Nov. 14 – Ft. Myers, Fla. ***
Nov. 19 – Nacogdoches, Texas *
Nov. 27 – N. Myrtle Beach, S.C. *
Nov. 28 – Charlotte, N.C. *
Dec. 3 – New York, N.Y. *
Dec. 4 – Sayreville, N.J. *
Dec. 5 – Richmond, Va. *
* with Chris Cavanaugh
** with Joey Hyde
*** with DeeJay Silver
Country Music's Sexiest Men