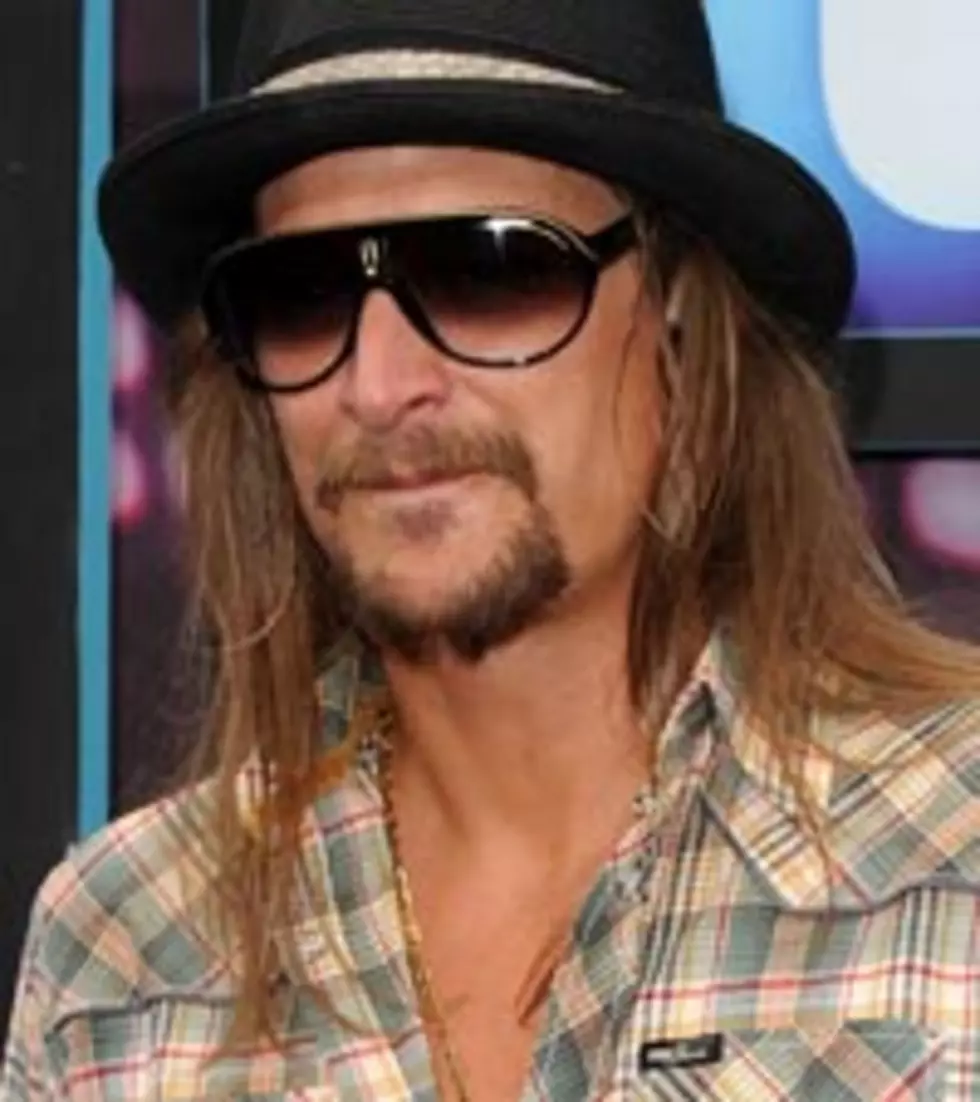 Kid Rock Talks 40th Birthday and 'Born Free'
Jason Merritt, Getty Images
Kid Rock has big plans for his 40th birthday. He's going to celebrate with 50,000 of his closest friends during a concert at Ford Field in Detroit January 15, two days before the actual event. He'll follow it up with a 26-city arena tour in support of his Rick Rubin-produced album, 'Born Free.'
"I can't wait to get there, are you kidding me?" Kid Rock says in the most recent issue of Rolling Stone about the concert. "I sold 50,000 tickets in 19 minutes. It's going to be lots of friends, big cakes, big banners, big set up."
That will go with the big excitement around Kid Rock's album that critics -- including those at Rolling Stone -- call his most mature work to date. Supported by musicians including Red Hot Chili Pepper Chad Smith, Los Lobos' David Hidalgo and Benmont Tench, the album doesn't include rap or commentary by Kid Rock.
"Rick Rubin told me ... [to] squeeze some of my heart out onto the record," Kid Rock explains. "He said 'Everyone knows you're the cowboy and the American bad ass and all that stuff, but it's time to get serious. I know you can write great songs.'"
"I sent Seger the song and didn't hear from him for an uncomfortable amount of time," Kid Rock admits. "I started to get a little nervous. He finally called one Saturday and said 'Hey, can I lay the piano down?' I was like 'Absolutely!' I couldn't have been more happy watching Seger play one of my songs. I said 'Man, you were making me nervous. I didn't hear back from you I thought maybe you'd thought twice about the song.' He said 'No, no, I was home practicing.' That made my whole weekend."
For a complete list of Kid Rock's dates and venues, check here.