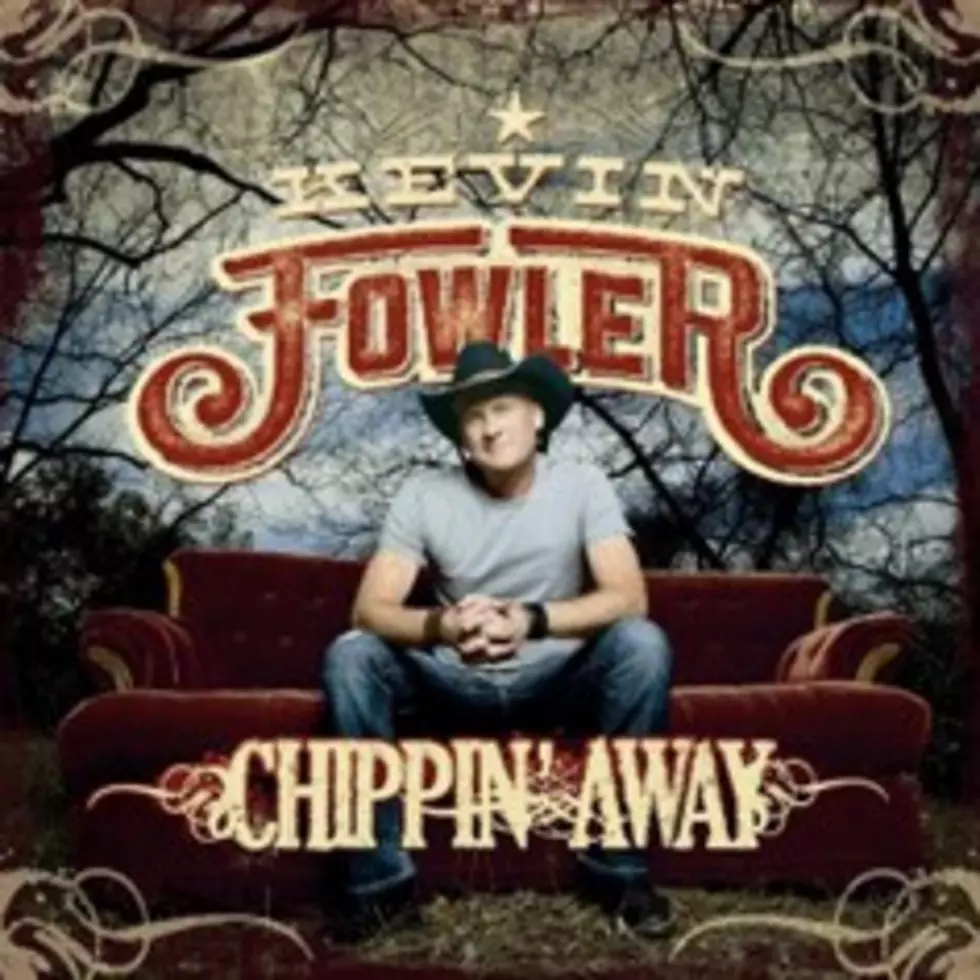 Kevin Fowler Keeps 'Chippin' Away'
Average Joe's Entertainment
"It's country with a bad attitude. It's country with an edge. It's just beer-drinkin', hell-raisin', good-time music," Kevin Fowler says of his new album, 'Chippin' Away,' which hit retail stores and digital outlets yesterday (August 9).
The 11-song collection serves as the singer's sixth studio album, and first under the Average Joe's Entertainment label. Kevin explains that the album's current single, 'Hell Yeah, I Like Beer,' is an accurate representation of himself as an artist. "What more can I say? If you know me, you know that this song is definitely autobiographical," notes the Texas native.
Though the album is tempo driven, much like the current single and songs like 'Beer Money,' 'Girl in a Truck' and 'Knocked Up,' Kevin slows the pace on 'I Could Do That With You Gone' and 'Daddies and Daughters,' offering another dimension to an artist best known for his high-octane live shows. The poignant tune about the father-daughter relationship hits especially close to home for the singer.
"This song started because I have three daughters," says Kevin. "We were songwriting one day out at my ranch with Trent Willmon and Brandon Kinney, who both have daughters, too. This song is the result of a conversation we had that day about our girls. I think songs always turn out better when they are about real-life situations that you've experienced."
Kevin didn't have a hand in writing the title track, but admits it was a suitable title for his latest album. "I thought this song made a great title for the new record because it kind of sums up my career and my life. I just keep on keepin' on. Just keep on chippin' away."
Kevin continues to chip away at his emerging country music career, touring the U.S. in promotion of his latest release. Fans can click to here to learn more about the singer, and find tour dates and ticket information.