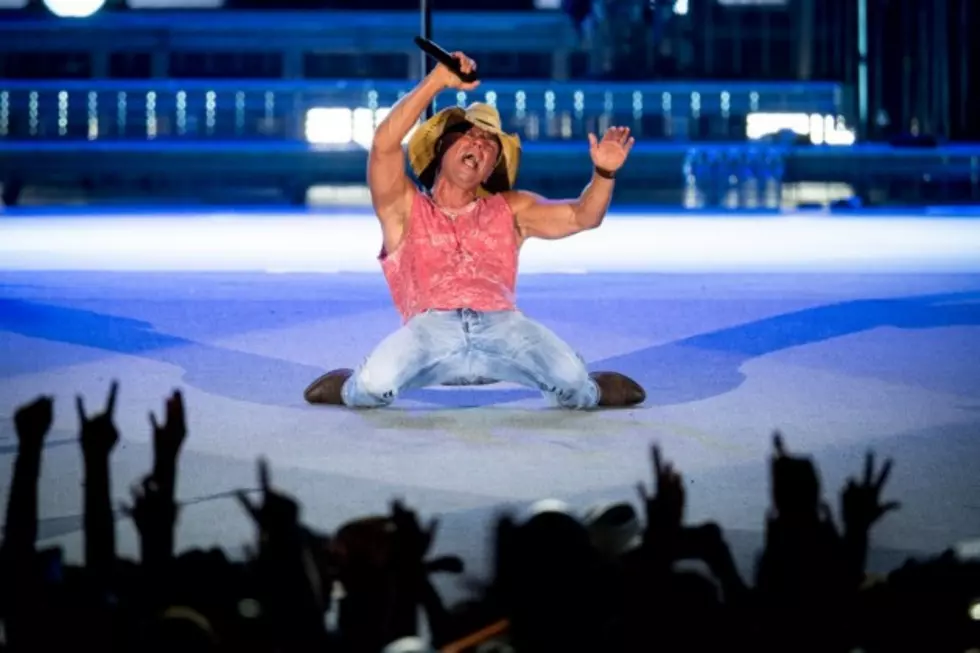 Kenny Chesney Breaks 20-Year-Old Attendance Record in Kansas City
Christopher Polk, Getty Images
With 57,368 tickets sold, Chesney broke Pink Floyd's 1994 record of 56,134 tickets, setting the venue's new attendance record.
"I had no idea about the number when we took the stage," Chesney says in a statement. "Pink Floyd are rock icons. Every kid's high school experience ... I never, ever would've thought something like that could happen.
"We've been coming to Kansas City for years, and they've always been really loud audiences. But when we hit the stage, it felt like all those years, all those shows were added up into one," Chesney adds, "and that was what we were being hit with."
This most recent Kansas City stop was Chesney's fourth time playing at Arrowhead Stadium, but he admits that he was surprised by his reception this year.
"I could hear the cheers when the intro film was running," he says. "It was so loud, I could barely hear the music -- and from the very first second I was out there singing, the audience was electric! It felt like being at the bottom of a mountain, and an avalanche just kept rolling over you. The energy, the heart, the passion had that much force, and it didn't let up -- not once all night.
"Kansas City took "American Kids" to a whole other place," Chesney continues "They made it their own. But they took over a bunch of the songs -- and it was awesome. When you've played somewhere for several years, and the passion grows, that's what you're trying to create. It's the best part of what we do up here. And, man, Kansas City just leveled me. Every show we've ever played, all the way back, they hit us"
Two weeks before his Missouri show, Chesney broke his own attendance record at Target Field in Minneapolis, Minn. A total of 44,152 fans were in attendance at his July 18 show at the ballpark.
A complete list of Chesney's upcoming tour dates is available on his website.
Kenny Chesney's Best Beach Pics
How Well Do You Know Kenny Chesney?