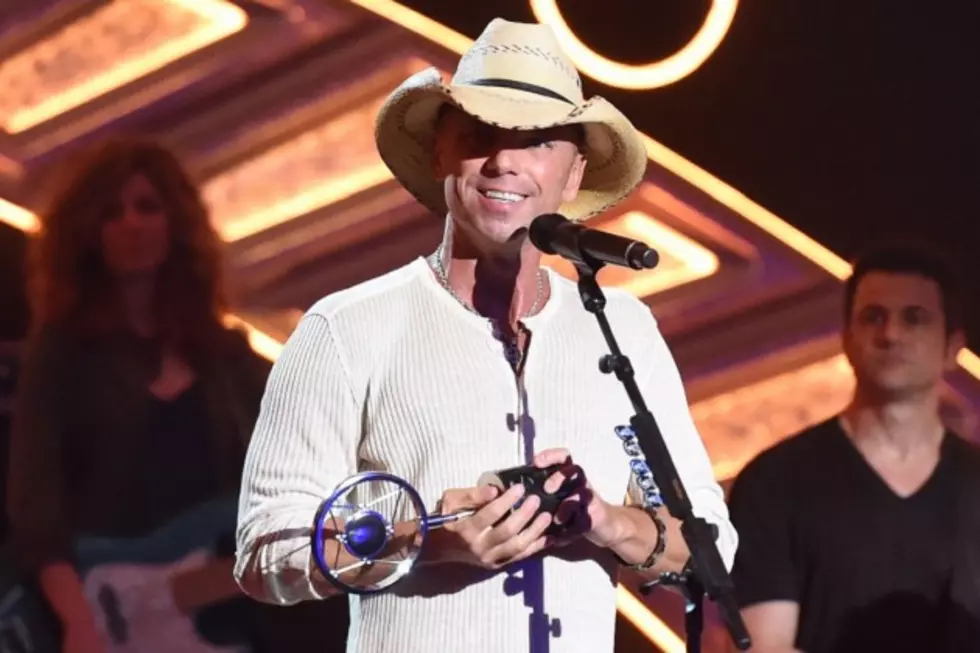 Kenny Chesney Says He's 'Anxious' to Begin 2015 Big Revival Tour
Jason Merritt, Getty Images
Kenny Chesney is about a month away from the start of his highly anticipated 2015 Big Revival Tour, and he is champing at the bit to perform in front of his fans again. The singer, who spent 2014 away from the road to focus on his music, says the results -- and the wait -- will be more than worth it.
"I didn't want to do the same show I did the year before," Chesney explains to Country Countdown USA. "It gave me the opportunity to change my show musically. We're going to have a lot of bells and whistles out there. But I want to make it all about the music. We have flown in from the back of the stadium, but I think we're just going to go up there and play."
While Chesney's fans are certainly eager to see him live again, perhaps no one is more excited than the singer himself.
"I'm anxious to get back out there and feel the energy again, and feel that connection, especially now with my new music," he adds. "It's just going to be a really fun experience."
"We had a great time when [Church] was on the road with us in 2013, and I didn't think he'd do it again, but I was at George Strait's last show in Dallas, and I was on Eric's bus, and he was telling me how much fun he had with us in 2013, and he said, 'If you ever want me out there again, I'd like to do that again,'" Chesney says. "I thought he was kidding. Found out he was serious. So I'm really glad he's coming back."
The Tennessee native, whose The Big Revival album debuted at No. 1 when it was released in September, says the tour is his way of giving back to everyone who has been so supportive of him throughout his career.
"This is really about us and the fans ... the fact that every year, so many people make their summer about coming to see us," Chesney explains. "I've missed that sense of community and that passion for the music. There's gonna be some stuff from the new record and songs people haven't heard in a while. There's gonna be a whole lot of music and some surprises."
The 2015 Big Revival Tour kicks off on March 26 in Nashville. See a complete list of dates here.
You Think You Know Kenny Chesney?