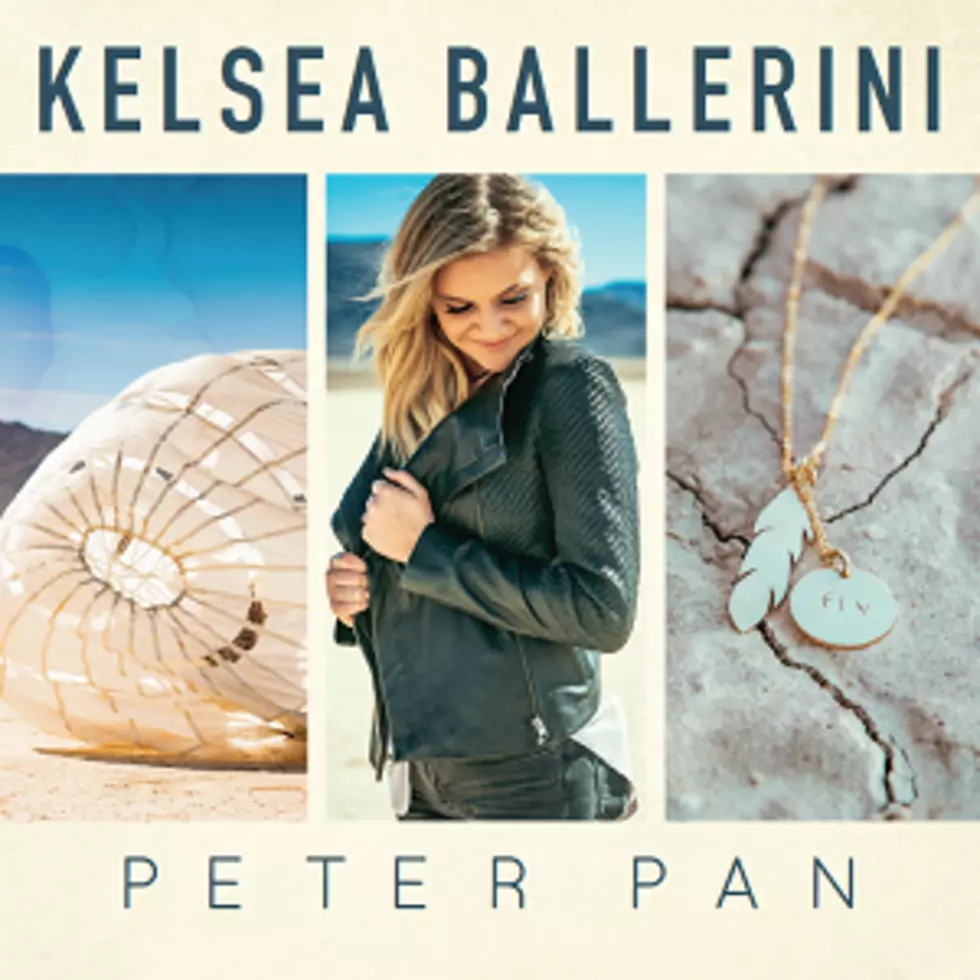 Hear Kelsea Ballerini's Third Single, 'Peter Pan'
Black River Entertainment
Kelsea Ballerini has released her third single, "Peter Pan." Written by Ballerini, Forest Glen Whitehead and Jesse Lee, the song appears on Ballerini's debut album, The First Time.
"Peter Pan" is about a love interest who is never going to grow up, just like the song's titular fictional character. Ballerini's sadness-tinged lyrics tell the story of a boy who won't take responsibility for his actions or stick around.
"You're always gonna fly away, just because you know you can / You're never gonna learn there's no such place as Neverland," she sings. "You don't understand / You'll never grow up / You're never gonna be a man / Peter Pan." 
Press play below to hear "Peter Pan." Ballerini admits that the tune is one of her favorites on her album.
"In my heart, I knew this is the one I have to release," she tells The Boot. "And I think right when people think they might have me pegged, I kind of want to change their minds."
Ballerini's two previous singles, "Love Me Like You Mean It" and "Dibs," have both hit No. 1. The singer is scheduled to perform at the 2016 ACM Awards in April, where she is nominated for Female Vocalist of the Year and New Female Vocalist of the Year.
Listen to Kelsea Ballerini, "Peter Pan":