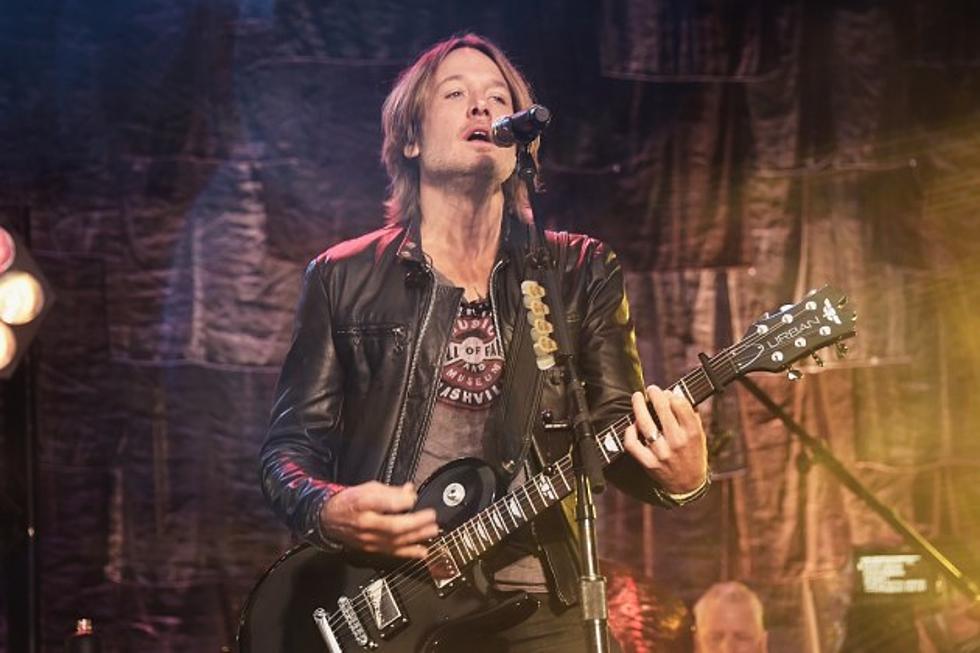 Keith Urban to Speak at CRS 2015
Michael Loccisano, Getty Images
Nashville's annual Country Radio Seminar (CRS) typically draws in some of the biggest names in country music, and next year's event is no exception. Keith Urban has been announced as the featured speaker for CRS 2015, where he will share his own experiences in a seminar entitled 'Keith Urban: Being Present.'
"This will be a definitive 'memorable moment' for all of us this year: having this incredible talent address this most critical skill in today's hectic professional business environment, with far reaching effect on one's ability to communicate," CRS Executive Director Bill Mayne says. "Urban is one of the first artists to have literally broken down the separation that can exist even on the concert stage. Not only has he been leaving the stage to join his audiences for years, he was the first artist that I've ever seen whose stage literally bled into the crowd, with no barrier of any kind -- no doubt entirely by design.
"Keith is one of the most impressive and successful artists of our time," he continues. "There's no doubt that both the musician and the man have set the standard for the way any artist's relationship should be with his or her fans. His ability to connect on a human level, whether in person or through his music, is unprecedented.
Urban clearly knows what he is talking about. The Aussie has had 32 Top 40 singles, with 15 going all the way to No. 1.
CRS is an annual event designed to engage and enlighten in multiple areas of country music, particularly as it pertains to radio. Their annual New Faces show is credited with helping launch the careers of many artists, including Collin Raye, Martina McBride, Sammy Kershaw, Tracy Byrd, Trace Adkins, the Dixie Chicks, Rascal Flatts, Dierks Bentley and Miranda Lambert, among others.
CRS will take place Feb. 25-27 at the Nashville Convention Center. 'Keith Urban: Being Present' will be held on Feb. 27 at 3 PM. Registration is now open and available here.