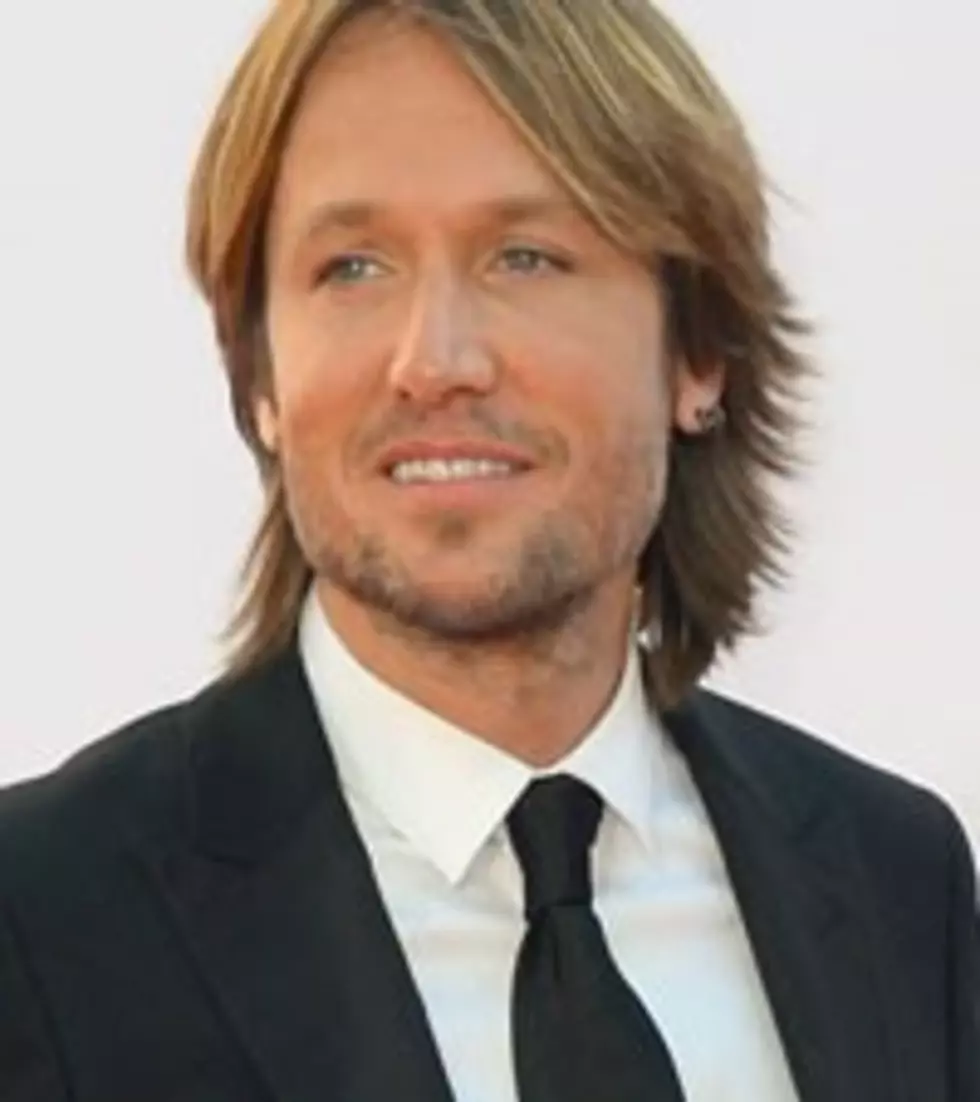 Keith Urban 'Amazed' by 'American Idol' Auditions
Frazer Harrison, Getty Images
Keith Urban is in the middle of judging "American Idol" auditions, as the reality TV talent show crosses the country searching for new talent. The New Zealand native, who honed his music mentoring skills by appearing on Australia's version of "The Voice" last year, says if the early try-outs are any indication, Season 12 might be the show's most promising yet.
"So far, so good," the singer-songwriter tells Chicago radio station US 99.5. "I've been amazed at the level of talent we've been hearing."
As the only country artist at the judges' table, which also includes "Idol" veteran Randy Jackson, plus fellow newcomers to the show Mariah Carey and Nicki Minaj, Keith insists he fits right in. "I know how to handle myself. I'll be just fine," the Grand Ole Opry member maintains. "It's an unpredictable environment."
Keith is balancing his own music career with his role on "Idol," which he admits doesn't leave much time for rest. Still, he isn't about to complain about his hectic life.
"I sleep when I can, even if it's just a couple hours," admits the "For You" singer. "The plus side is I have a really dream-filled life. I'm blessed I get to do what I do."
The multi-platinum selling singer is also juggling finding time to spend with his wife, movie star Nicole Kidman, and their two daughters, 4-year-old Sunday Rose and Faith Margaret, 21 months.
"At the moment, Nic's actually shooting a film in France, so I'm going backwards and forwards from there to do the show," Keith explains. "We move around from city to city of course, so there's a little bit of travel in my life right now."
The upcoming CMA Award Male Vocalist of the Year nominee is also squeezing in time to work on the follow-up album to 2010's Get Closer CD. "We're a few months into it," reveals the singer-songwriter. "I'm recording a lot of things, and I like the energy of it, so I'm very much looking forward to you guys getting to hear new music."
The 46th annual Country Music Association Awards will air Nov. 1 at 8:00 PM ET on ABC.
Watch Keith & Nicole on the Emmy Red Carpet
#fivemin-widget-blogsmith-image-57089{display:none;} .cke_show_borders #fivemin-widget-blogsmith-image-57089, #postcontentcontainer #fivemin-widget-blogsmith-image-57089{width:475px;height:351px;display:block;}

try{document.getElementById("fivemin-widget-blogsmith-image-57089").style.display="none";}catch(e){}