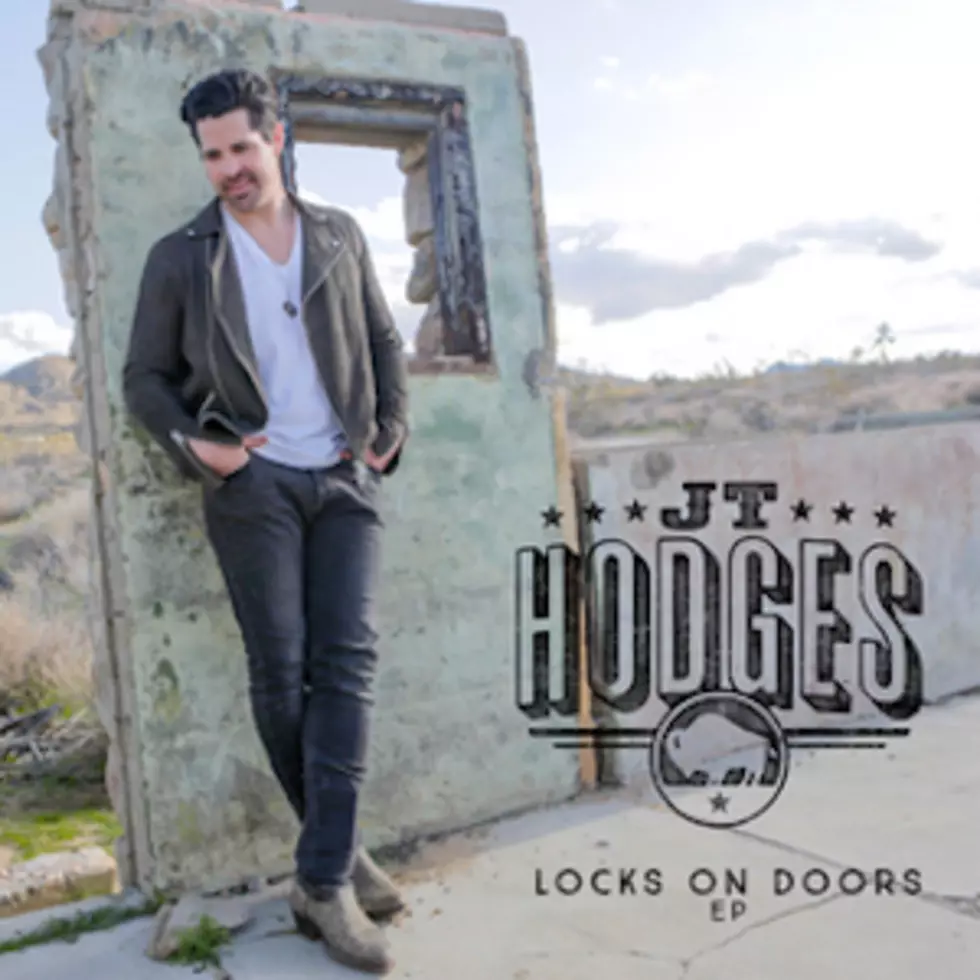 JT Hodges Releases New EP, 'Locks on Doors'
Chris Hinky, Courtesy of Lone Star PR
JT Hodges has released a new EP, Locks on Doors, his first project since the 2012 release of his self-titled debut album.
"The EP, Locks on Doors, is a compilation of songs I've always kept close to me. You could kind of say I've locked them behind a door, but it was time for these songs to be set free," Hodges says. "These songs were me. The production, the music, the arrangements all represent who I am stylistically as an artist. For the first time, I was free to make music instinctively rather than calculated, and for the first time, every song went beyond what I imagined it could be. I'm proud of that."
In addition to the EP, the singer has also released his new summertime single, "Ray Bans." Hodges' inspiration for the tune came after taking a cruise with his wife Kasey.
"I always wear sunglasses, and I've always been a Ray-Ban guy," Hodges tells People.com. "Last year, I was on a cruise with my wife, and we were in Cozumel at a beach bar, and the sun was starting to set just before we had to head back to the boat ... My wife was just feeling the music and took my Ray-Bans and went off on the dance floor with them on. I just remember watching her and thinking, 'Wow, what a cool image.'"
Hodges ended up losing the sunglasses while on the trip, but by the time he returned to songwriting, he had a new pair, and the song's co-writers, Bart Butler and Aaron Goodvin, were inspired by the story.
"I'd had a new pair of sunglasses because I actually lost that pair on that cruise," he explains. "They were commenting about how they liked them, so I told the story. They were like, 'Wow, if she was the girl that got away, at least she'd have those Ray-Bans to remember you by.' We loved that idea, and so we wrote the song."
Listen to "Ray Bans" here. Locks on Doors is available for purchase at JTHodges.com and for download on iTunes.
JT Hodges, Locks on Doors EP Track Listing:
1. "Locks on Doors"
2. "Ray Bans"
3. "Gonna Need a Guitar"
4. "Girls Like It"
5. "Wrong Side of the Bed"
6. "She's Alive"
Learn More About JT Hodges' Locks on Doors EP: