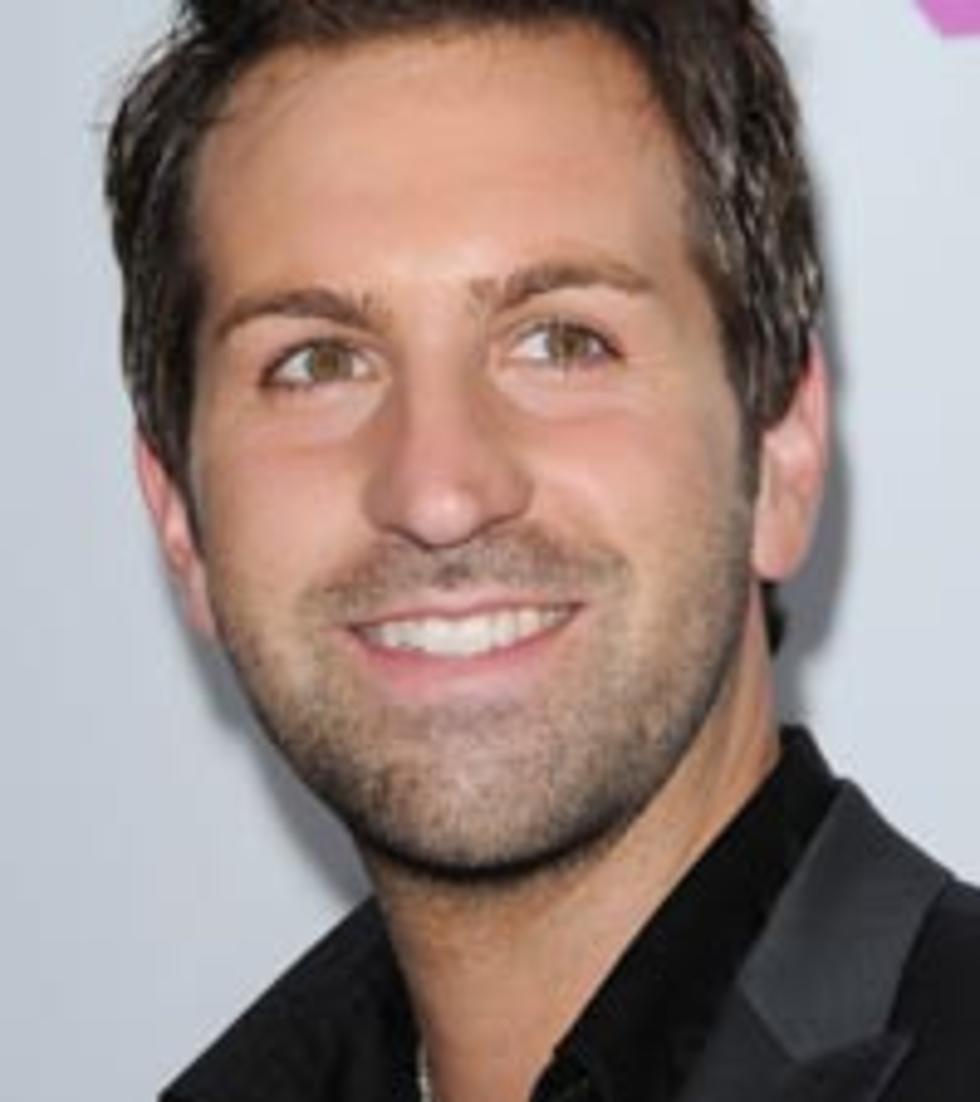 Josh Kelley Debuts Songs from Upcoming Album
jpistudios.com
Josh Kelley chose "CMA Eve" in Nashville to debut songs from his new album and to announce that a three song EP would be released in November, with a full album available early next year. Josh planned the party on Tuesday around his Georgia roots, serving a lunch of fried chicken, macaroni and cheese, green beans, pork barbecue and peach cobbler. He hosted the event in the historic studio built for Chet Atkins, where legends including Elvis Presley, Dolly Parton and Bob Dylan have recorded.
"This has been an amazing journey these past two years, and this album is a reflection of all the changes," Josh said. "I moved, got married and we adopted a beautiful daughter, Naleigh, from South Korea. Before we got her, I was a selfish human being, but she has changed all that."
One of the songs on the upcoming album, 'Naleigh Moon,' was written for his daughter. Other tracks on the CD include 'Great Idea' and 'Two Cups of Coffee,' while the EP will feature 'Georgia Clay,' 'Real Good Try' and 'Ain't Letting Go.'
This will be Josh's first foray into the country world, having had tremendous success at pop radio with songs like 'Amazing' and 'Only You.' Josh says he's thrilled to finally be able to release country music, as it's the genre he wanted to do in the first place but just couldn't find a record deal in Nashville upon his first try several years ago. He admits his second chance at country came almost accidentally, as he initially had ulterior motives with the new music.
"I wrote 'Gone Like That' and sent it to my publisher in Nashville, because I wanted a Keith Urban cut," says the singer-songwriter. "The publisher heard it and told me the only person who could record it was me. So we did a five-song demo and pitched it to every record company in town."
The record company that scooped Josh up is Universal Music Group Nashville, which will release his first country album next year. Capitol Records also owes Josh a bit of a thank you ... A few years ago, he convinced his little brother, Charles Kelley, and their buddy Dave Haywood to move to Nashville to pursue songwriting. And we all know how that decision turned out! Charles and Dave are, of course, two thirds of the superstar country group Lady Antebellum.
if(typeof AOLVP_cfg==='undefined')AOLVP_cfg=[];AOLVP_cfg.push({id:'AOLVP_641842515001','codever':0.1,'autoload':false,'autoplay':false,'displaymnads':true,'playerid':'89761511001','videoid':'641842515001','width':476,'height':357,'playertype':'inline','stillurl':'dynamic','videolink':'#','videotitle':'dynamic','videodesc':''});