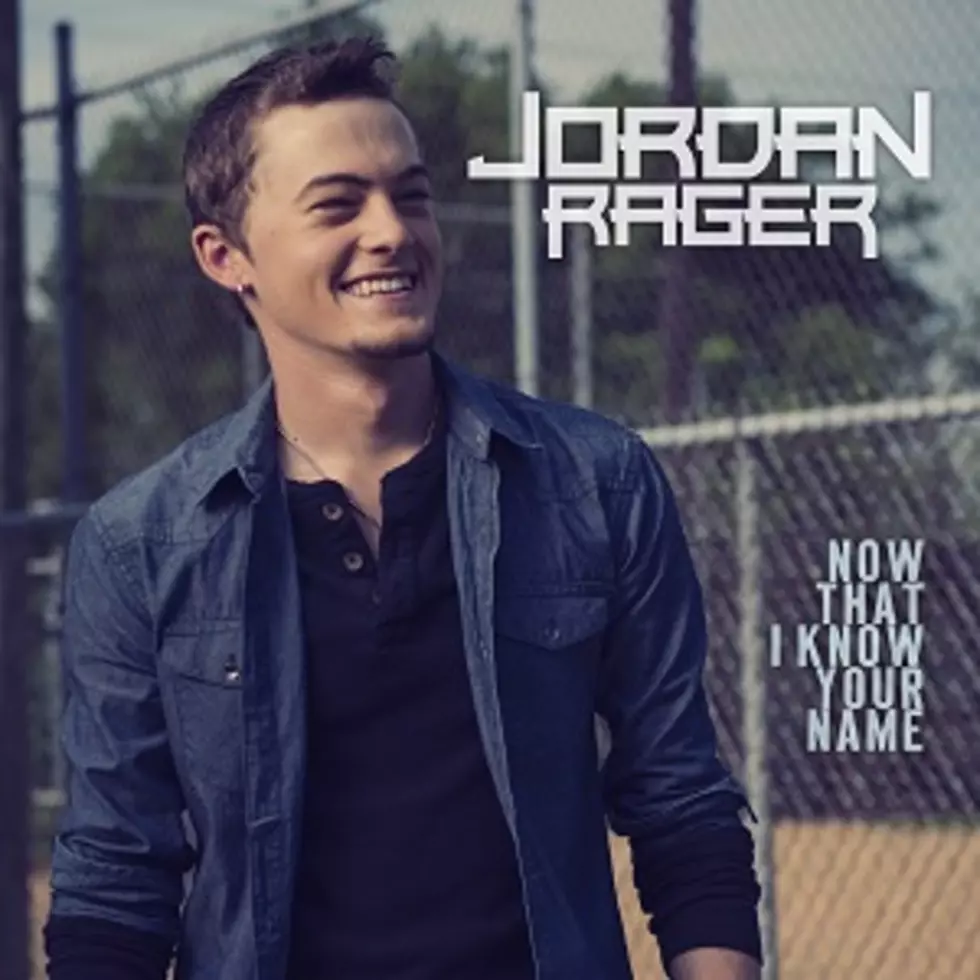 Jordan Rager Reveals New Single, 'Now That I Know Your Name' [LISTEN]
BBR Music Group
Country newcomer Jordan Rager, who is signed with Broken Bow Records, has released a new single, "Now That I Know Your Name." The midtempo tune finds Rager eager for all the information he can get about a girl he's just met.
"I had to spit every bit of my game just to catch your name," Rager admits in the first verse of "Now That I Know Your Name" -- but now that he's got it, he's got a lot more questions: "Where you from, baby, what's your drink? / Have you ever partied down to Hank? / Are you a Ford or a Chevy girl? / Tell me, does country music rock your world? / Where'd ya get the bluest eyes I've ever seen? / Wanna split, baby, right now, what you think? / I just gotta know everything."
Rager released his debut single, "Southern Boy," featuring guest vocals from Jason Aldean earlier this year. Aldean is more than a one-time collaborator, though: The two have built up a friendship in the couple of years they've known each other.
"[His advice to me] was, 'Be yourself, and find out who that is,'" Rager tells The Boot. "Country music's already got an Alan Jackson. Country music's already got a Jason Aldean. Country music's already got an insert-name-here. It's okay to have role models, and it's okay to take little things that you see that you like and make that a part of your thing, but you've got to find who you are."
"I couldn't be more excited to go on tour with Kane Brown starting this fall," Rager says in a press release. "I'm looking forward to playing some new places and revisiting some I haven't been to in a while. Plus it's always good to be on the road with another Georgia boy!"
"Now That I Know Your Name" is available for purchase on iTunes.
Listen to Jordan Rager, "Now That I Know Your Name":