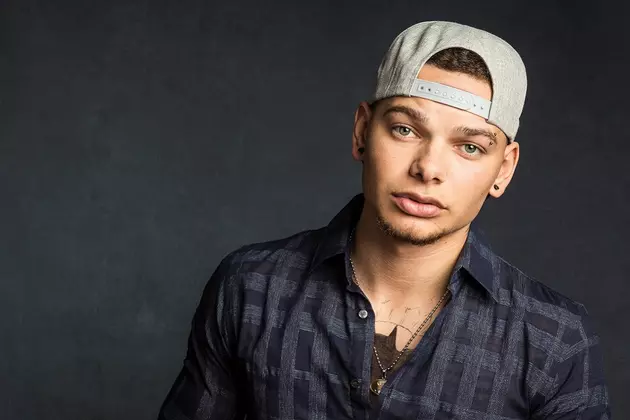 Kane Brown Plans Fall Headlining Tour
Courtesy of MSO PR
Kane Brown is an opening act this summer, but he'll be top dog come fall: The singer has announced his plans for a fall headlining trek, the Ain't No Stopping Us Now Tour.
Presented by Monster Energy and Outbreak Presents, Brown's Ain't No Stopping Us Now Tour will begin on Nov. 3 in Kalamazoo, Mich., and run through a total of 30 dates before wrapping up on Jan. 21 in Houston, Texas. A list of currently announced stops is below, with the rest of the concerts to be revealed soon.
"This fall tour is going to be bigger and better than anything we've done so far," Brown says in a press release, "and I can't wait for all the fans out on the road to see the show."
Pre-sale tickets for Brown's tour dates are now available; tickets will go on sale to the general public at 10AM on July 22. Details are available on the singer's website.
Kane Brown, Ain't No Stopping Us Now 2016 Tour Dates:
Nov. 3 – Kalamazoo, Mich. @ Kalamazoo State Theater
Nov. 10 – New Orleans, La. @ House of Blues
Nov. 18 – Myrtle Beach, S.C. @ House of Blues
Nov. 25 – Orlando, Fla. @ House of Blues
Dec. 2 – Asbury Park, N.J. @ Stone Pony
Dec. 3 – New York, N.Y. @ Irving Plaza
Jan. 19 – Dallas, Texas @ House of Blues
Jan. 20 – San Antonio, Texas @ The Aztec
Jan. 21 – Houston, Texas @ House of Blues
Kane Brown + More New Country Artists to Watch in 2016