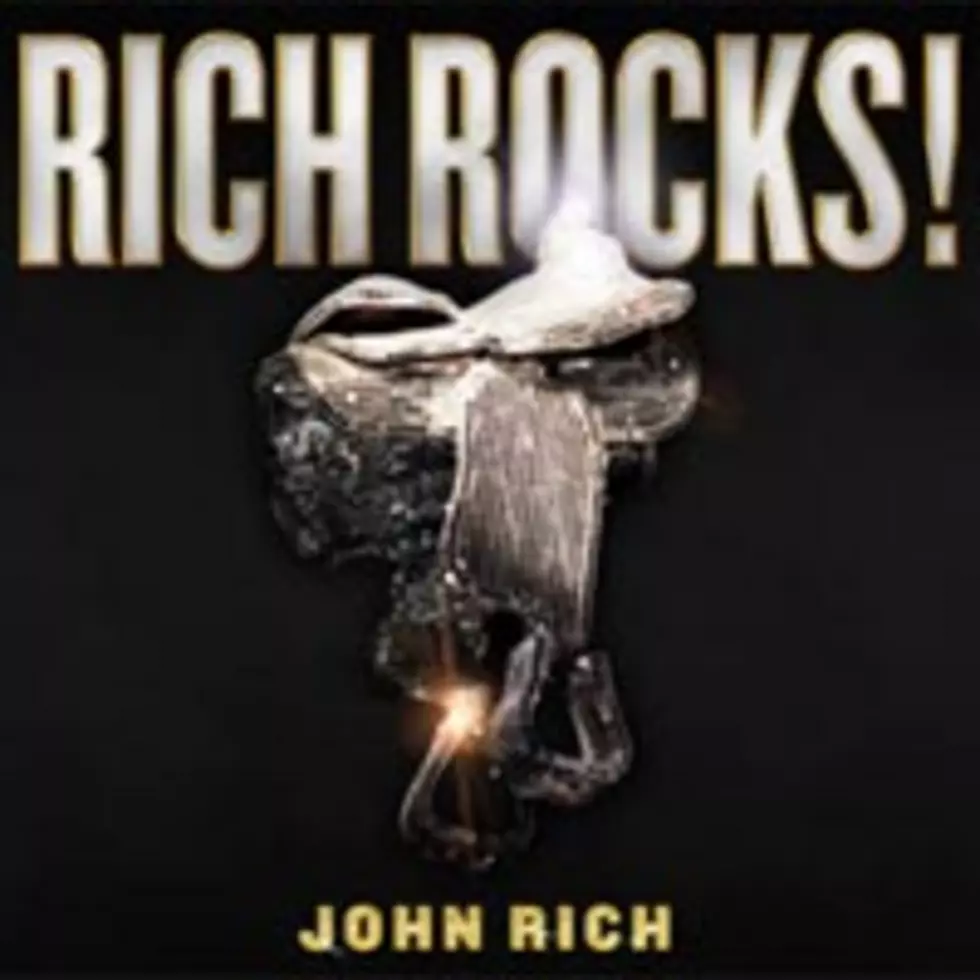 John Rich Has Two New Six Paks
Warner Music Nashville
The wait for new music from John Rich is almost over. The singer-songwriter has two 'six pak' projects coming out May 17.
The second collection, 'For the Kids,' is designed to raise funds for St. Jude Children's Research Hospital, the charity that John is competing for on 'Celebrity Apprentice.' A portion of the proceeds from the CD will directly benefit the organization.
John has already raised an impressive amount of money for St. Jude's on the reality show, with the biggest amount coming from an artwork auction that earned John and his team $700,000 for the hospital.
'Celebrity Apprentice' airs Sundays at 9:00 PM ET on NBC. The season finale airs May 22.
'Rich Rocks' Track Listing:
1. 'Country Done Come to Town'

2. 'You Had Me From Hell No' (featuring Lil Jon)

3. 'Mack Truck' (featuring Kid Rock)

4. 'You Rock Me'

5. 'Texas' (featuring Cowboy Troy)

6. 'Let Somebody Else Drive' (featuring Hank Williams, Jr.)
'For the Kids' Track Listing:
1. 'For the Kids'

2. 'Thank God for Kids'

3. 'Where Angels Hang Around'

4. 'She's a Butterfly'

5. 'Simplify'

6. 'Rescue Me'