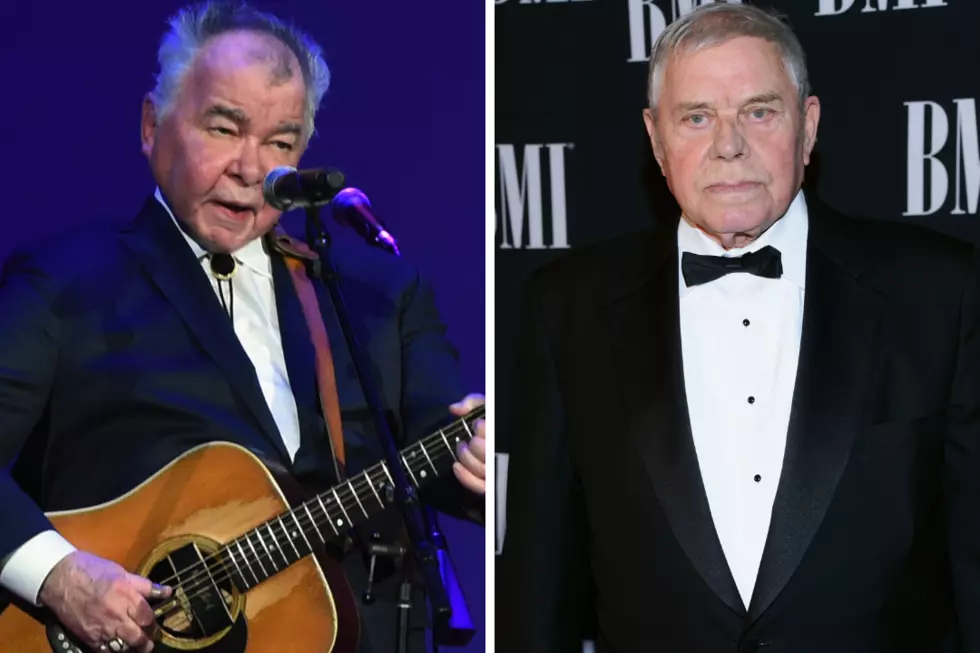 John Prine, Tom T. Hall Among 2019 Songwriters Hall of Fame Inductees
Getty Images
John Prine and Tom T. Hall will be inducted into the Songwriters Hall of Fame as part of the Class of 2019. The two country songwriters are two of this year's six inductees.
Prine, active as a singer and songwriter for nearly 50 years, is experiencing a career resurgence on the heels of the release of his 2018 album The Tree of Forgiveness. Already a Nashville Songwriters Hall of Fame member, Prine is best known for tracks such as "Sam Stone" and "In Spite of Ourselves," as well as "Angel From Montgomery," which Bonnie Raitt also recorded and made famous -- among many others. He was nominated to the Rock and Roll Hall of Fame's Class of 2019 but did not make the final cut.
Hall, meanwhile, is a Country Music Hall of Fame member who recorded more than 30 Top 20 country hits on his own but also penned famous songs from Jeannie C. Riley ("Harper Valley PTA"), Alan Jackson ("Little Bitty") and more. As a songwriter, he often collaborated with his late wife, Dixie Hall; the two were recently inducted into the International Bluegrass Hall of Fame.
In addition to Prine and Hall, Dallas Austin, Missy Elliott, Jack Tempchin and Yusuf / Cat Stevens will join the Songwriters Hall of Fame in 2019. They will all be inducted during the organization's 50th annual Induction and Awards Dinner on June 13, in New York City.
"The first thing you need to know is, it's about the song; the second thing you need to know is, it's about the song; the third thing you need to know is, it's about the song. That's true now more than ever, but it has always been about the song," says Songwriters Hall of Fame Chairman Nile Rodgers. "We are recognizing some of the culturally most important songwriters of all time. The 2019 slate of inductees represents diversity and unity across genres and gender, highlighting our dedicated mission to honor music creators who have enriched our lives. These are writers who, in their time, literally transformed music and helped make what's happening today possible."
The Songwriters Hall of Fame was established in 1969. Songwriters are eligible for induction after being a published writer for 20 years and having amassed a "notable catalog of hits," according to the Hall of Fame. This year's other nominees included Vince Gill and Nashville hitmaker Dean Dillon.