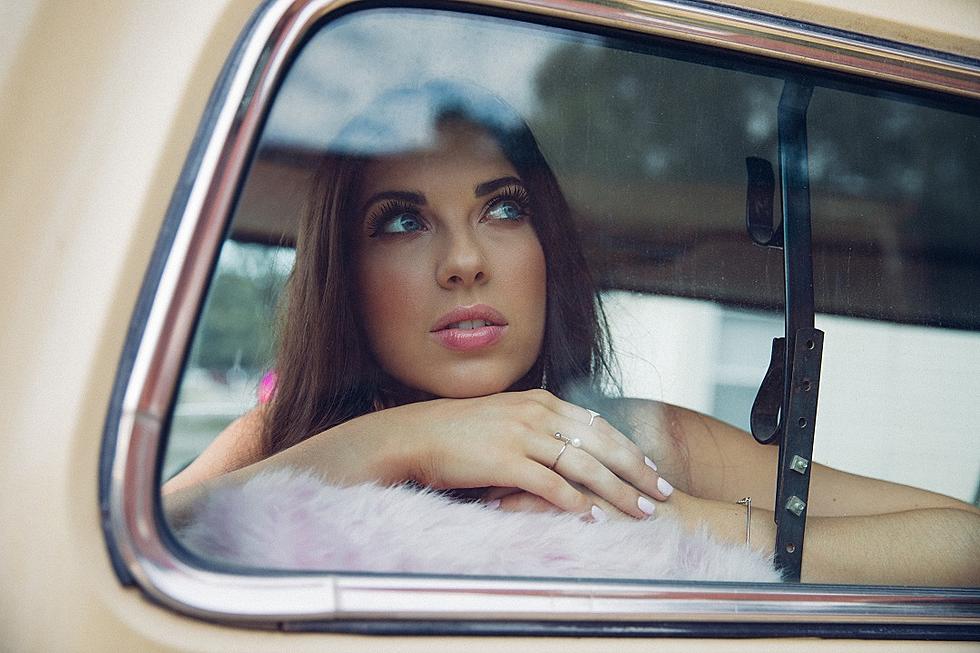 Jenny Tolman, 'Something to Complain About' [Exclusive Premiere]
Photo by Anna Webber, courtesy of Wortman Works
Singer-songwriter Jenny Tolman is premiering her new song "Something to Complain About" exclusively for readers of The Boot. Press play below to listen.
Fans of Miranda Lambert, Pistol Annies and Kacey Musgraves will find a lot to like in this Tolman tune, which combines a little bit of irreverence toward the problems of the rich and famous with classic country melodies: "She goes on about her blisters from her thousand-dollar heels / Well, bless her heart, I can't imagine how horrible that feels," the artist sings in "Something to Complain About." "Moanin' about her double-Ds and how they hurt her back / I wish I had me something to complain about like that."
Despite the snark that is peppered throughout its lyrics, "Something to Complain About" is ultimately hopeful: "We don't have to look that far to notice those who go without," Tolman sings later in the song. "Sometimes I find myself wonderin' what I'm b---hin' about."
"One of my passions is spreading love and happiness," Tolman says. "I believe being grateful for what you have brings even more into your world to be grateful for. Positivity attracts positive energy, and without getting super-hippie, it's a real thing. It's a fact. What you put out, you bring in."
Tolman extended that idea into the "Something to Complain About" video below, too. The song is set to photos of fans sharing things they're grateful for -- an extension of something Tolman runs on social media called Jenny's Joy Jar. Each week, she shares something she's grateful for and asks her fans to do the same; she writes down those submissions, tosses them into a mason jar, and, when the jar is full, she selects one, and that person gets to pick a cover song for Tolman to sing.
"Social media can come across as inauthentic, a lot of times, so I wanted to find a way that I could be more authentic, while spreading a positive message, and including music," Tolman explains of Jenny's Joy Jar. "It's been a really great way to get fans to engage positively and also build up musical content with songs they want to hear since my album isn't out yet."
A recording artist since the age of 18, Tolman has been hailed as a country up-and-comer, touring alongside artists such as Cole Swindell, Michael Ray and Alabama. In the coming months, she will release Jennyville, an album produced by Dave Brainard.
Listen to Jenny Tolman, "Something to Complain About":
More New Country Artists to Watch in 2018