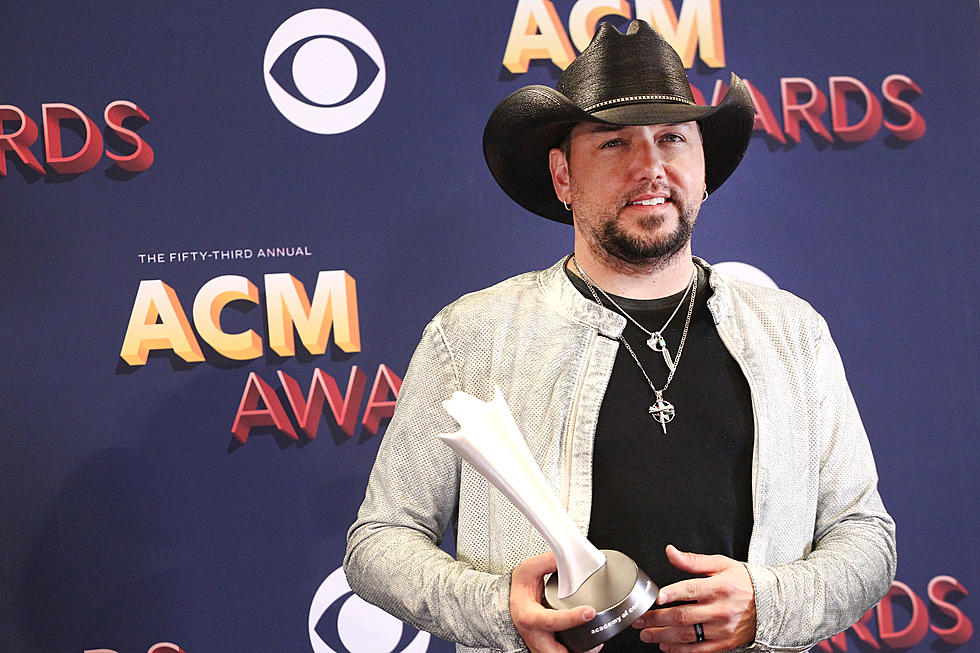 Jason Aldean's '9': Here's Every Song He's Shared So Far
Tommaso Boddi, Getty Images
Jason Aldean's latest collection of hard rock-, hip-hop- and R&B-inspired songs, 9, doesn't arrive until Nov. 22, but fans can already check out a whopping eight songs from the album.
Despite rumblings by some artists that the album format might be outdated, Aldean and Miranda Lambert have stuck with it this fall while releasing a sizable chunk of new material in advance. For Aldean, that's meant releasing an obvious single ("We Back") plus five examples of how a decade-defining artist found new ways to freshen up his expected sonic reference points and song topics.
Read on for a quick roundup of all advance-released cuts from 9 as of Oct. 25. The project includes 16 songs in total.
"Champagne Town" finds Aldean out of his element: stuck in a big city, drowning his sorrows by "drinkin' whiskey in a champagne town." The lyrics reveal that those sorrows are rooted in heartache, as the woman he loved never really thought of him as anything more than "a phase you were goin' through." In the chorus, the titular metaphor turns into not just what he's doing, but what this ex saw him as.
Penned by Ben Hayslip, Jameson Rodgers and Josh Thompson, the mid-tempo "Camouflage Hat" is a small-town love song, an ode to the "good ol' boys in a camouflage hat" and the country girls who love them. The song's lyrics paint a picture of teenage nights spent cruising around a rural Main Street, partying in farm fields and falling in love in a pickup truck.
While "We Back" seems like the likely chart hit, the best new story told by Aldean thus far unravels throughout "I Don't Drink Anymore." It's an emotional tale about coping with past heartache to the point that trips to the bar are for harmless fun, not harmful self-medication.
Aldean flaunts the R&B elements of his pop-friendly sound with the love song "Got What I Got." Storytelling finesse meets heavy rock guitar work in this reminder that Aldean's music has always been about more than just pre-game tailgating and weekend keggers.
"Blame It on You" is the second-best song of this bunch, behind the clear top pick "I Don't Drink Anymore." Old souls will hate the auto-tuned background vocals and other cross-genre production techniques, but Aldean's established and massive fan base should eat up this solid breakup song.
The first six songs revealed off of 9 include two odes to small town living. Fortunately, "Dirt We Were Raised On" isn't another cliche celebration of how much young Nashville seems to adore John Mellencamp. Instead, it reflects Aldean's Georgia red clay upbringing.
"Keeping It Small Town" sounds like a radio hit waiting to happen, which is a good sign for Aldean and his fans. You've heard the beat and each lyrical trope before, but that's an okay thing if you simply want to add a new song to your party playlist.
Do Y'all Know These 10 Facts About Jason Aldean?
Test Your Jason Aldean Knowledge!