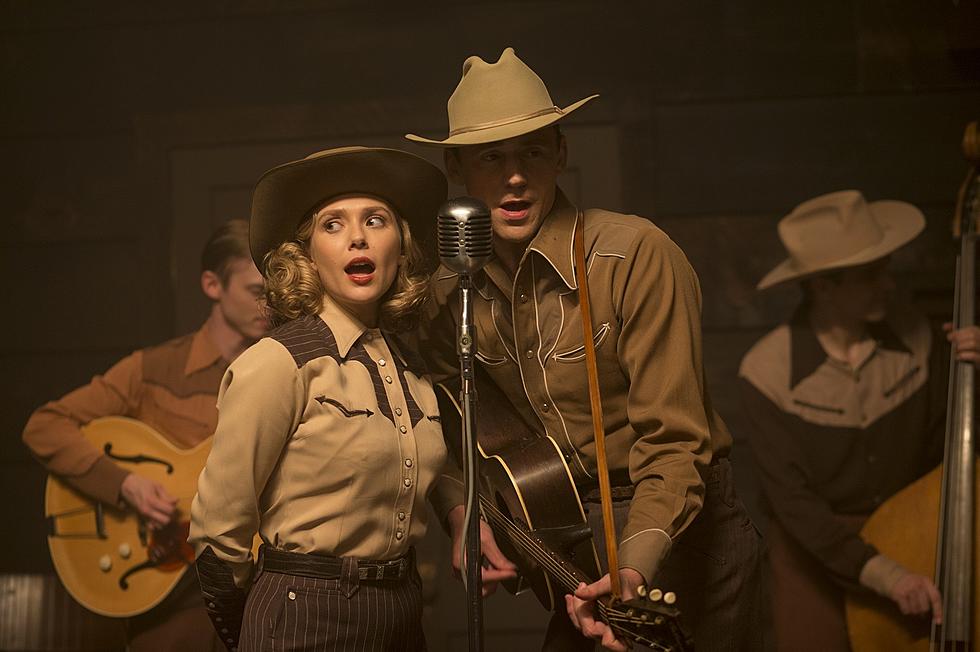 Hank Williams Biopic 'I Saw the Light' Premieres in Nashville
Sony Pictures Classics
The film, which stars Tom Hiddleston as Williams and Elizabeth Olsen as his first wife, Audrey Williams, among others, was written and directed by Marc Abraham.
"I just hope that you feel, when you finish watching this movie, that we did Hank proud," Abraham told the audience prior to the screening. "... I really mean that. There's nothing I revere more than a great artist, and he was certainly that and gave so much to so many people."
Hiddleston, whose ability to accurately portray the country music legend was questioned by some, including Hank Williams III, said that he poured his heart and soul into playing Williams well.
"I hope by the end of this film you're shouting, 'Hank!' to be honest," Hiddleston added. "Playing Hank Williams is one of the great privileges of my life, truly. The idea of bringing a film about Hank Williams to Nashville, to Music City, is beyond my wildest dreams.
"I always think of Hank as a firework," the actor added. "He was burning brightly and made people gasp in awe, and he blazed out too soon. All I wanted to do was do right by him. Tell his truth. Do right by his family and Hank [Williams] Jr. and Hilary [Williams] and Holly [Williams] and Jett [Williams] and Lucretia [Williams] and all the people that have become the torchbearers of his legacy. You all know him."
I Saw the Light begins with footage captured by Fred Rose (played by Bradley Whitford), followed by Williams, sitting on a stool, singing "Cold, Cold Heart." The film chronicles Williams' personal and professional rises and falls, including his quick wedding to Audrey; his alcoholism and drug addiction; a stint in a hospital for rehab; the birth of his son, Hank Williams Jr.; and his first Opry performance, during which he dazzled the crowd with his version of "Lovesick Blues."
Throughout the film, which shows Williams almost constantly with a cigarette in his hand, some of the icon's biggest hits, including "Hey Good Lookin'," "Why Don't You Love Me" and "Your Cheatin' Heart," permeate the action. Hiddleston performed a few of the tunes at the premiere after-party, which took place at a Nashville bar; watch a video of his performance below.
I Saw the Light concludes with Williams' heartbreaking removal from the Opry, after his addictions caused him to miss too many shows, and his untimely death at the age of 29, from heart failure.
"He's somebody who changed the landscape of American music, and I love him," Hiddleston said. "I feel like he's someone I know. He's a friend of mine, even though I never met him. I wanted to represent his struggles and celebrate his talent and tell his story. He brought so much joy to so many people, and his legacy is evergreen."
I Saw the Light was originally slated for release on Nov. 27, but it has been pushed back to March 27, 2016.
Watch Tim Hiddleston Perform as Hank Williams:
Learn Hank Williams' + More Country Stars' Real Names