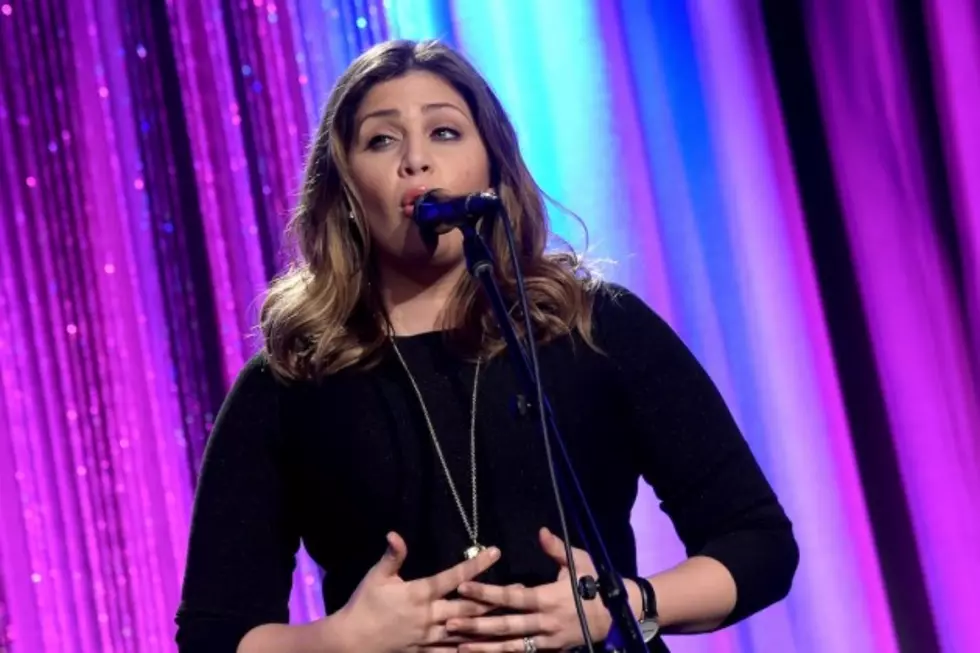 Lady Antebellum's Hillary Scott Creates Scholarship Fund for Female Music Industry Students
Rick Diamond, Getty Images
Lady Antebellum's Hillary Scott is championing young women seeking careers involving the creative aspects of the music industry at Middle Tennessee State University. Scott, who attended MTSU from 2004 through 2006 as a recording industry major, has donated money to the college to create a scholarship for young women.
MTSU's College of Mass Communication recently underwent a name change to the College of Media and Entertainment, and Scott's donation was revealed in conjunction with that big news. Lady A's manager, Daniel Miller, made the big announcement during a BMI event on Tuesday (Sept. 22).
"[Scott's] dad is a professional songwriter, and one of his first cuts was on LeAnn Rimes' first album," Miller explains. "The income that her family earned from the sale of that song on that record allowed them to send her to MTSU.
"Whether it be a songwriter, a producer, an engineer, whatever … hopefully this will allow several young women the opportunity to achieve their dreams indefinitely," Miller adds.
"We've just made so many albums in such a short period of time, and we're proud of them, and what we've done in our career, and what we've said with them — but we've never given ourselves the gift of time," Scott states. "So, that's what this next season is for us, spending time with our families, and really relishing in this successful year for us, and focusing on where we're headed next."
You Think You Know Lady Antebellum?