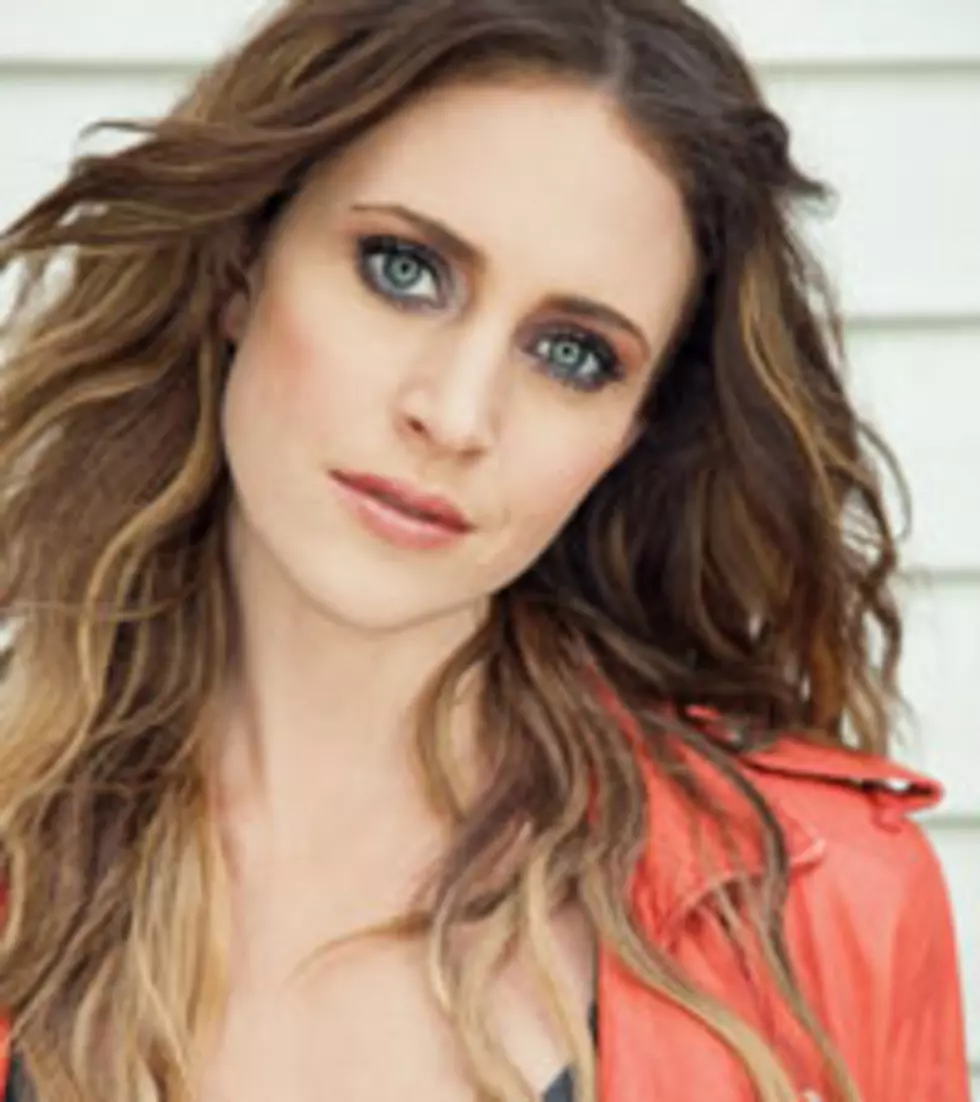 'Hart of Dixie' Halloween Episode to Feature Kelleigh Bannen
Capitol Nashville
Country newcomer Kelleigh Bannen is headed to the small screen. The songstress will play herself in the Halloween episode of the CW's "Hart of Dixie." The show follows the life of Dr. Zoe Hart (played by Rachel Bilson), a New York physician who finds herself a world away, practicing medicine in the small town of Bluebell, Alabama.
Kelleigh will perform her debut single, "Sorry on the Rocks," during a scene at a town bar during a Halloween costume soiree. The tune, which tells the story of a woman who puts her lover in place when he calls with a alcohol-induced apology, is more than appropriate for the storyline, which undoubtedly includes romantic drama. The songstress will also play her song, "Be a Man," as part of the appearance.
As for herself, when it comes to All Hallows' Eve -- especially costumes -- she's more concerned with what her beloved pugs are going to wear.
"Target is one of the best places to get dog costumes on the cheap," she explains. "Last year, we had a landshark and a caterpillar [laughs], and they've been a bumblebee. And for me, it's about that moment when the three to four-year-old child who's walking around the neighborhood too realizes that your dog is also dressed like a pumpkin and so is he, and he loses his mind over it. So, it's all about the comedic value for us with the dogs and the costumes. But I am that person, I'm embarrassed to say."
The "Hart of Dixie" episode featuring Kelleigh airs next week, Oct. 30 at 8:00 PM ET.
Watch a Report on 'Hart of Dixie'
#fivemin-widget-blogsmith-image-572847{display:none;} .cke_show_borders #fivemin-widget-blogsmith-image-572847, #postcontentcontainer #fivemin-widget-blogsmith-image-572847{width:475px;height:411px;display:block;}

try{document.getElementById("fivemin-widget-blogsmith-image-572847").style.display="none";}catch(e){}