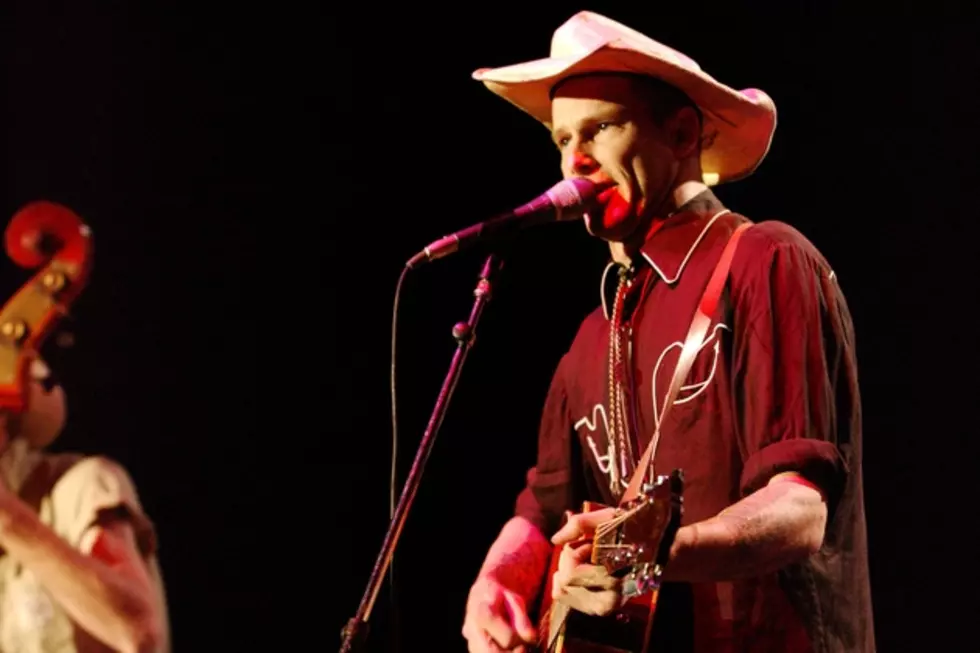 Hank Williams III Releasing Two New Albums This Fall
Robert Mora, Getty Images
Fans of Hank Williams III will have not one, but two new albums to pick up this fall. The singer will release a new country album, 'Brothers of the 4x4,' as well as a new punk album, 'A Fiendish Threat,' in October.
The 40-year-old spent much of the past four months working on the two CDs. In addition to singing and playing guitar for both projects, he also engineered, produced, mixed and mastered both albums, and is releasing them on his own label via a distribution deal with Megaforce.
Williams, who admittedly struggles with both dyslexia and ADD, isn't ready to rest just yet. He will embark on a tour in August to promote both albums, but he says he is happy to stay busy.
"The way I approach records nowadays is it could be my very last one," he says. "So that's the big inspiration for it, and just gettin' by each day and tryin' to make it through another tour -- that's the deal."
'Brothers of the 4x4,' which has 16 tracks, will also be available as a single LP vinyl version, and 'A Fiendish Threat,' which has 13 songs, will be available in double LP vinyl version. Both albums will be released on Oct. 1.
Hank Williams III Tour Dates:
8/24 - Austin, Texas - The Austin Bat Fest
8/25 - Ft. Worth, Texas - Rail Club
8/26 - Tulsa, Okla. - Cain's Ballroom
8/27 - Lawrence, Mo. - Granada
8/29 - Sauget, Ill. - Pops
8/30 - Ft. Wayne, Ind. - Pierre's
8/31 - Flint, Mich. - Machine Shop
9/1 - Indianapolis, Ind. - The Vogue
9/2 - Pittsburgh, Penn. - Alter
9/4 - Lancaster, Penn. - The Chameleon
9/5 - Washington, D.C. - 9:30 Club
9/6 - Richmond, Va. - National
9/7 - Charlotte, N.C. - Amos Southend
9/8 - Atlanta, Ga. - The Masquerade