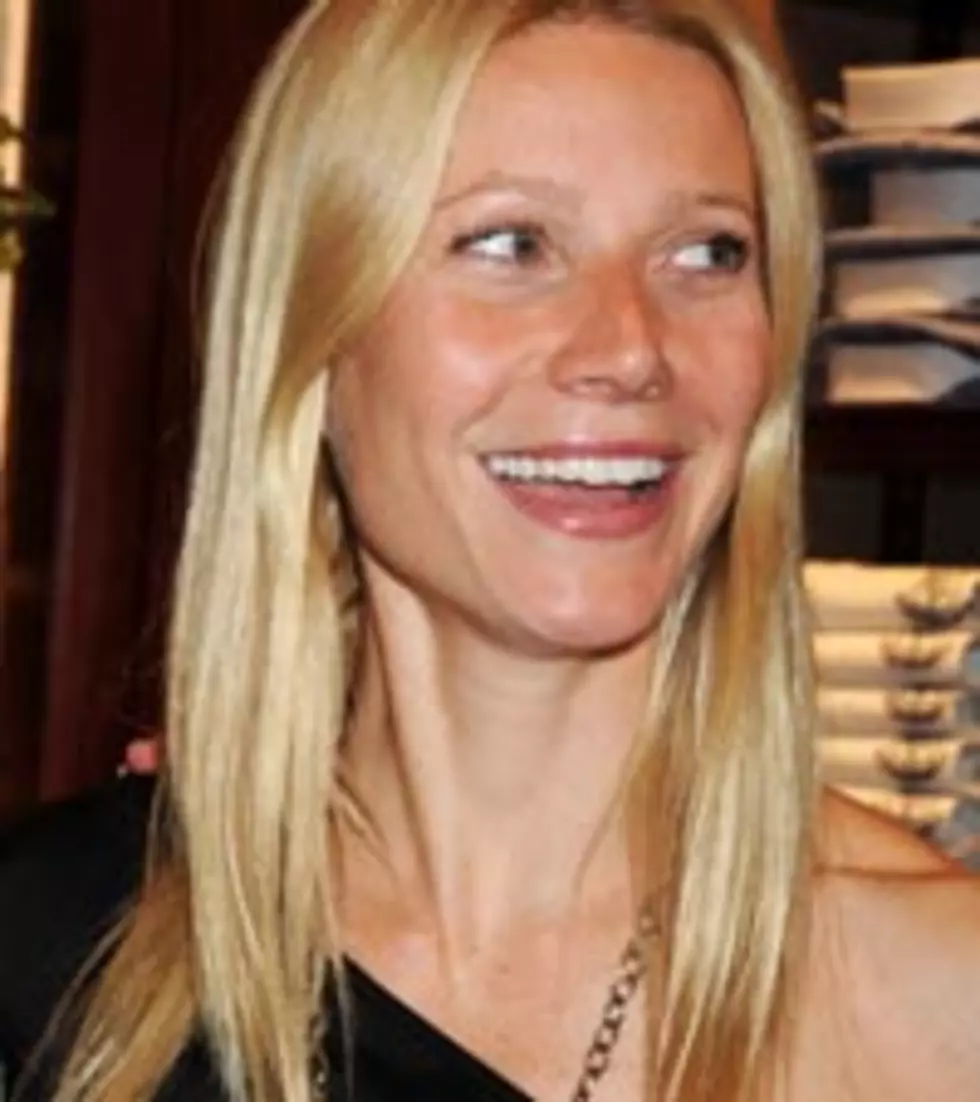 Gwyneth Paltrow Has the CMA Awards Jitters
Getty Images
When Gwyneth Paltrow took on the starring role opposite Tim McGraw in the upcoming film, 'Country Strong,' she knew that portraying a fallen country star trying to resurrect her career would require a lot of singing. But that didn't faze the Oscar-winning actress. She's actually sung before on the silver screen -- a duet cover of Smokey Robinson's, 'Cruisin'' with Huey Lewis in the 2000 film, Duets, and a cover of the Kim Carnes classic, 'Bette Davis Eyes' on the same soundtrack. The actress also sang 'What is This Thing Called Love' in the 2006 film, Infamous. So when Gwyneth discovered how much singing was involved in 'Country Strong,' she wasn't only up for it -- she was inspired to prove her singing chops.
"I want the things that I focus on to pose real challenges, and that will kind of make me stretch in all directions, so that when I come home, I'll feel fulfilled," Gwyneth tells CMT. "When I saw how much singing there was, I thought, I'm up for this challenge. And I was really excited to study country music and fall in love with it in the process."
Back in July, Gwyneth made her debut on the country music scene, releasing the single, 'Country Song,' to country radio. Featuring background vocals with Vince Gill and Patty Griffin, the song is included on the motion picture soundtrack, which is set for release October 26.
But there's still one more challenge Gwyneth finds she must yet rise to before 'Country Strong' hits theaters nationwide December 22. That would be performing the song live with Vince Gill on the CMA Awards, November 10.
Gwyneth is scared. So scared, she's just hoping she doesn't pass out, singing in front of her first live audience!
"Ah, yes ... I can't use the language that I want to use on the radio, but yes (I'm scared)," she tells Chicago's US 99 radio. "If I don't faint -- if I get through it -- it'll be okay. Most people start in a bar .. then a bigger bar, then a theater. You're not supposed to just start at the CMAs!"
Scared as she is now, Gwyneth is spilling over with gratitude for the support of her co-star, Tim McGraw's wife, Faith Hill during filming this past year.
"Faith was so incredible to me. She was such a great girlfriend and she was so supportive ... and I asked her a million questions," Gwyneth gushes. "And Tim is great. He's a really, really talented actor. I was blown away by how good he was!"
if(typeof AOLVP_cfg==='undefined')AOLVP_cfg=[];AOLVP_cfg.push({id:'AOLVP_629434916001','codever':0.1,'autoload':false,'autoplay':false,'displaymnads':true,'playerid':'89761511001','videoid':'629434916001','width':476,'height':357,'playertype':'inline','stillurl':'dynamic','videolink':'#','videotitle':'dynamic','videodesc':''});