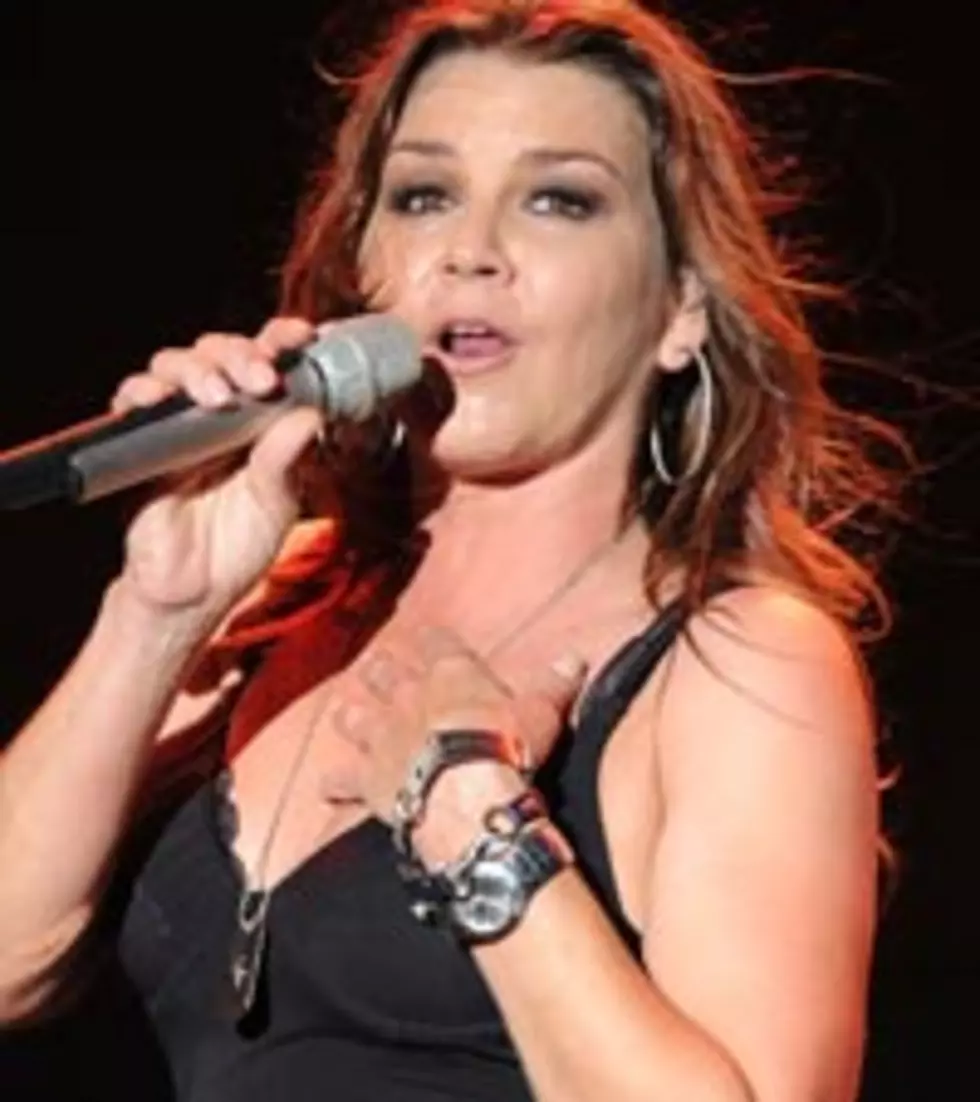 Gretchen Wilson Proves She's Still a Rockin' 'Redneck Woman'
Rick Diamond, Getty Images
Stopping to chat with the crowd throughout the show, Gretchen asked several times -- in several ways -- if the approximately 3,000 assembled were ready to get rowdy. The audiences' shrieks -- notably when she asked about their alcoholic preferences before she performed 'There's a Place in the Whiskey' -- assured her that they were.
"I have an amazing group of musicians," Gretchen told The Boot before the Maryland show. "I have learned over the last six years that the most important thing is the show itself, not all of the drama, not whether you can paint yourself up like Lady Gaga. You need to kick their butts with the music and the energy and that's what we do with this group. You wouldn't call it an easy show with Gretchen Wilson; It's more like a Lynyrd Skynyrd show that leans toward southern rock energy. We play songs they are familiar with, new songs and really rock 'n' roll."
It's taken a while for Gretchen to get to do things her own way. After tussles with her former label, Gretchen launched her own Redneck Records, based in Lebanon, Tenn., just outside Nashville, in October 2009. The first single she released on the new label was 'Work Hard, Play Harder,' which she co-wrote with John Rich and Vicky McGehee for her album 'I Got Your Country Right Here.'
"Last year I became the proud new owner of my own record company," Gretchen told the crowd before she launched into the album's title track. "I finally get to make the kind of music I want to make and the kind you expect to hear. It feels like we made the first-ever female southern rock record."
That's something that Gretchen said could only happen if she established her own label.
"These are songs I have been wanting to record for years, but I couldn't get everybody to sign off," says Gretchen of the major-label process. "I couldn't get anybody to record the perfect album. There's a lot of talk in Nashville about having a hit song but that's not all you need. You need the right hit song for your artist. You can say this is a smash it for Martina McBride or for Reba McEntire but I might have no business recording it. I understand a great song, but I also understand when they aren't for me."
As Gretchen, dressed in a black sleeveless shirt, jeans, and a sparkling belt buckle, swirled around the stage singing, laughing and engaging the audience, it was clear she knows what her fans want.
"We will get to it," said Gretchen laughing as the audience continually called out for her to sing her major hits including 'Redneck Woman.' "I can't sing all of my hits right away or you won't stay to hear the new songs."
It's a fair bet that the audience -- that cheered long and loud -- was more than glad they stayed as Gretchen treated them to songs from her latest album including 'Work Hard, Play Harder,' and 'Walk on Water.'
"When I look out at the crowd, I see three generations of women from little baby redneck to grandmas," Gretchen says. "The kind of music, kind of rock songs we play, everybody knows it and likes it and they rock out. Everybody that comes to my show fits in the same category. My fans are people like me."
Gretchen's next concert is September 4 in Elkhorn, Wisc. For a complete list of concert dates and cities, click here.