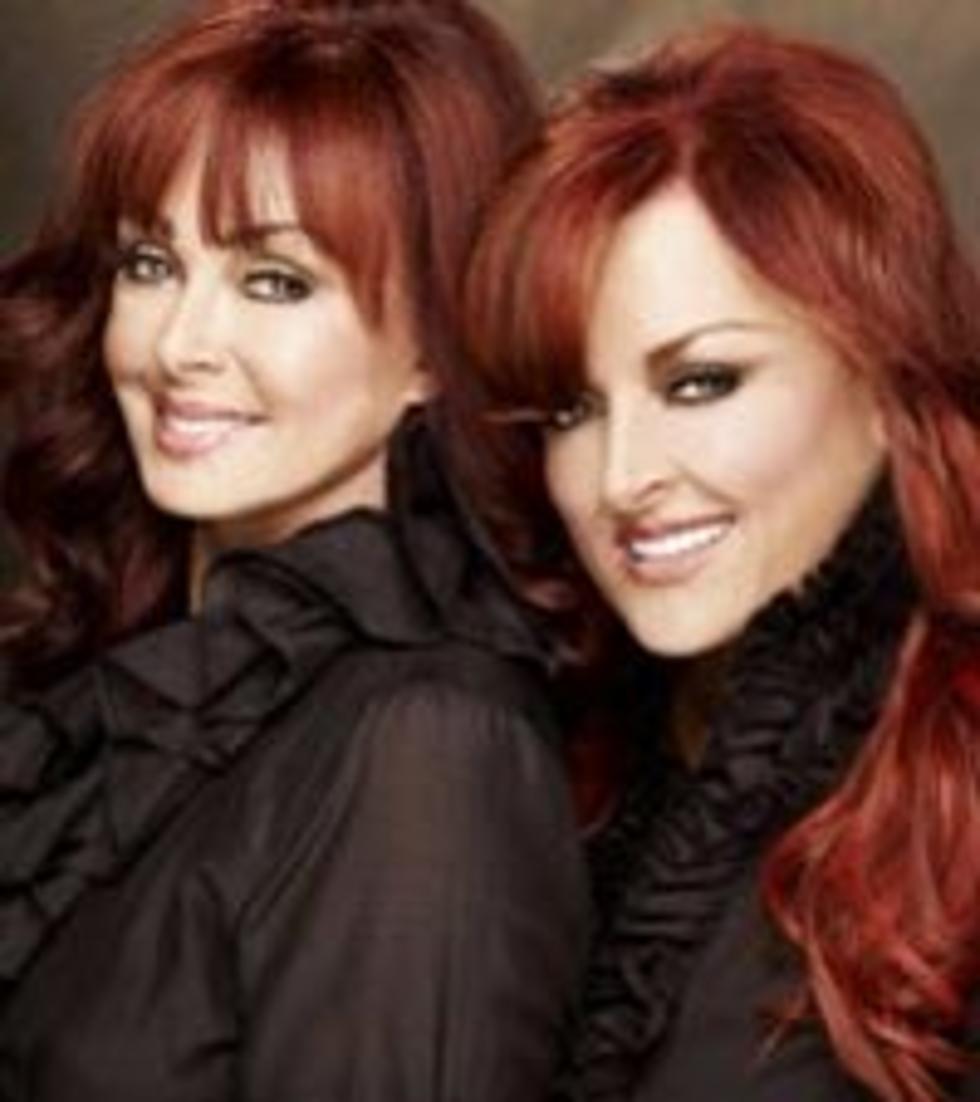 'Girl's Night Out' Will Honor Judds, Reba, Loretta + More
Webster & Associates
'Girls' Night Out: Superstar Women of Country - the Concert of the Year' has shaped up to be one of the year's most anticipated events, based on pure star power. Add to that news that some honorees will perform with their presenters during the April 4 event at the MGM Grand Garden Arena in Las Vegas (ticket information is below).
Although it'll be an exciting night for all of the performers and honorees, the event marks a real turning point for Wynonna, who has waged personal battle with her weight, depression, and a broken marriage. Now she's focused on re-energizing her career, with a very specific purpose in mind.
"One of my goals this year is to get back on country radio," Wynonna said earlier this month when she and Naomi spoke after accepting the Career Achievement Award at the annual Country Radio Hall of Fame dinner at the Nashville Convention Center. "I'm just going to speak it and claim it."
The comment showed just how far Wynonna has traveled since admitting that she had spent many days and weeks alone with only food as solace.
"I spent so many years not loving myself. The world did, I was number one, but I would go to bed at night and say, 'I don't feel loved, I don't feel worthy because of myself,'" Wynonna told ABC's 20/20. "I do now, and it's not because I'm number one. I'm glad I figured it out at 39."
At the event, Wynonna and Naomi will be recognized as the Academy of Country Music's most award-winning female duo, having won Vocal Duo of the Year seven years in a row, from 1984 to 1990, and Song of the Year in 1984 for 'Why Not Me.'
Miranda will be recognized as the only female artist in the Academy's history to ever win Album of the Year, twice, first in 2007 for Crazy Ex-Girlfriend and again in 2009 for 'Revolution.' Loretta will be honored for her 50-year career as a leading female artist in country music, which includes being the only female artist to win Artist of the Decade, Entertainer of the Year and Female Vocalist of the Year.
Martina's dedication to social programs will be recognized by the ACM charity 'Lifting Lives,' for her dedication to raising awareness of domestic violence and encouraging female empowerment through songs such as 'Independence Day' and 'Concrete Angel.' Martina was the ACM Female Vocalist in 2001, 2002 and 2003. Jennifer's award recognizes that she is one of only two female artists in the Academy's history to ever solo-write and perform the winning Song of the Year. That happened in 2007 with 'Stay.'
Reba's seven wins as Female Vocalist -- more times than any other artist in the Academy's history –- will be recognized as will Carrie's achievement as the only female artist in the Academy's history to ever win Entertainer of the Year award twice -- first in 2008 and again in 2009. Carrie has also won Female Vocalist three times and has won a total of 10 ACM Awards.
In addition to the honors which will be presented, several of the award presenters will perform with their honoree. The scheduled duets currently include: Ronnie Dunn with Jennifer, Rascal Flatts with Reba, Vince Gill with Carrie, as well as special performances by Jason Aldean and Blake Shelton.
Tickets for 'Girls' Night Out: Superstar Women of Country' are priced at $200, $150 and $100. Ticket-sale proceeds go to ACM's charity, Lifting Lives. For more on the awards and tickets, check here.
The Girl's Night Out' special is set to air Friday, April 22, at 9:00 PM ET on CBS.