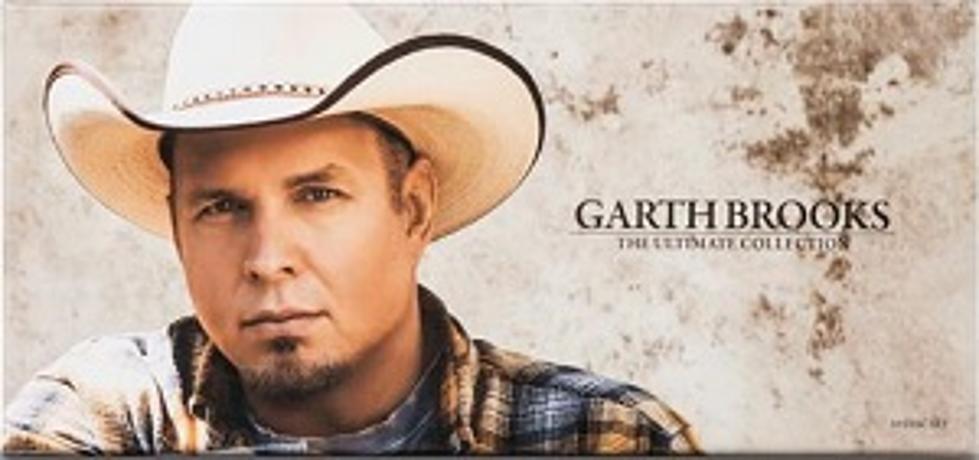 Garth Brooks Teams With Target for 'The Ultimate Collection', Featuring New Album
Target
Garth Brooks is going big to debut his next album: The country superstar will release a new disc as part of The Ultimate Collection, a 10-disc box set.
Available exclusively at Target beginning on Nov. 11 -- ahead of the wide release of Brooks' new album -- The Ultimate Collection will feature nine discs of music from Brooks' catalog, remastered and curated into thematic playlists, according to a press release. The collection will also feature some previously unreleased songs, and the 10th disc will be an exclusive version of Brooks' yet-unnamed new album, featuring Target-only bonus tracks.
"Target has always been a friend to artists and their music. I can't begin to describe how excited I am to be partnering with them," Brooks says. "This holiday season is going to be amazing with a new album, plus a boxed set with never-before-released music from the vault and music you can't hear or get anywhere else."
Complete details on The Ultimate Collection, including a track listing, pricing and pre-sale information, will be released at a later date.
"Simply put, Garth is in a league of his own. He is unquestionably one of the most accomplished and celebrated musicians, with a fan base that spans all ages and genres," says Mark Tritton, executive vice president and chief merchandising officer for Target. "We're thrilled to welcome Garth into the Target family and are confident that the boxed set we've created with him, which we'll offer for an unbeatable value, will be at the top of many wish lists this holiday season."
Brooks originally planned to follow his last album, 2014's Man Against Machine, with another new album in 2015 or 2016, but in March, he announced that he was delaying the project so that he could write what he calls "the most Garth thing I have ever done." The artist recently announced that he had left his record label, RCA Nashville, and will be releasing his new music on his own Pearl Records. In addition to his label change, Brooks is working on a deal with a streaming partner and working on a retail deal; he is also hiring a radio promotions staff to help with his new album.
See Garth Brooks + More Country Stars' Best Selfies
Test Your Garth Brooks Knowledge!