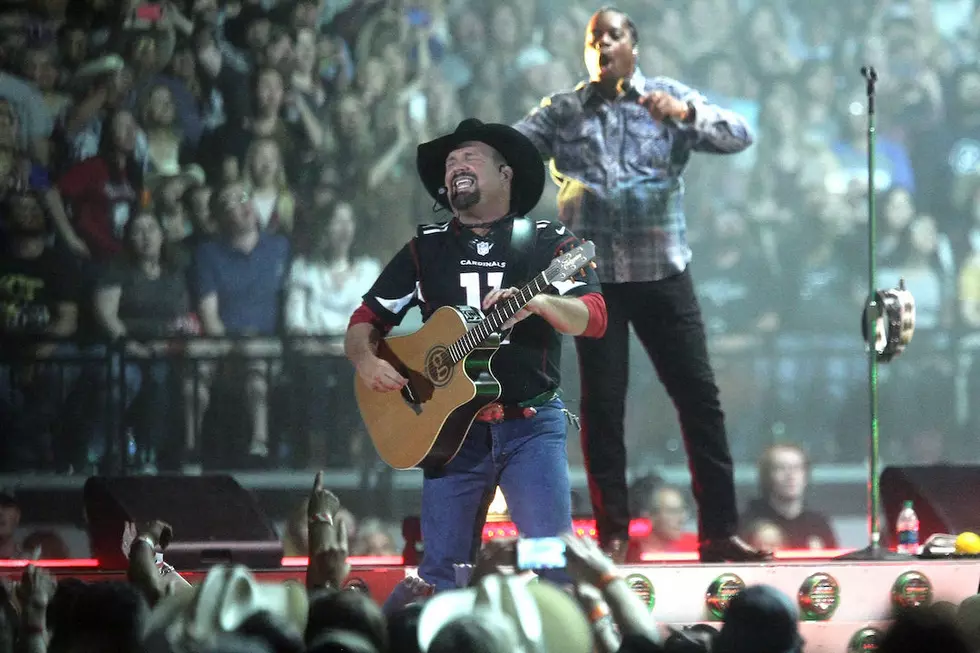 New Garth Brooks Documentary Trailer Offers a Peek Behind the Scenes [WATCH]
John Medina, Getty Images
Garth Brooks offers fans a behind-the-scenes look at his long, prolific career in his four-hour, two-part biography, Garth Brooks: The Road I'm On, which will air as part of a two-night A&E special on Dec. 2 and Dec. 3. Press play above to watch a trailer for the television special!
Rescheduled from its previously planned air date in November, The Road I'm On will come as part of the network event "Garth Week," an extensive celebration of the country star's storied career. The event will also include a special airing of Brooks' Yankee Stadium concert date, which premieres on Nov. 28 at 9PM ET/PT.
In addition to reviewing the highlights of Brooks' career in country music, the special will document his life behind the scenes, featuring clips of the singer with his crew, band, family and wife, fellow country star Trisha Yearwood. The project includes new interviews with Yearwood, as well as contemporaries such as Keith Urban, George Strait and James Taylor. Friend and original bandmate Ty England also offers commentary within the documentary, as does songwriter Tony Arata and members of Brooks' family and friendship circle.
On both nights, the special will air at 9PM ET/PT. The Road I'm On comes as part of A&E's Biography series.
Brooks is currently on the road for his 2019 Dive Bar Tour, which finds the superstar trading in arena and stadium shows for much smaller venues. He began the trek on July 15 in Chicago, Ill., stopped in Bakersfield, Calif. a month later, and then hit New Branufels, Texas in September. At the end of that month, he announced that the next stop would take place in Sanford, Fla. Two days before that show took place on Oct. 16, he revealed that the Dive Bar tour would head to Ohio next.
Garth Brooks' Best Live Shots
Test Your Garth Brooks Knowledge!