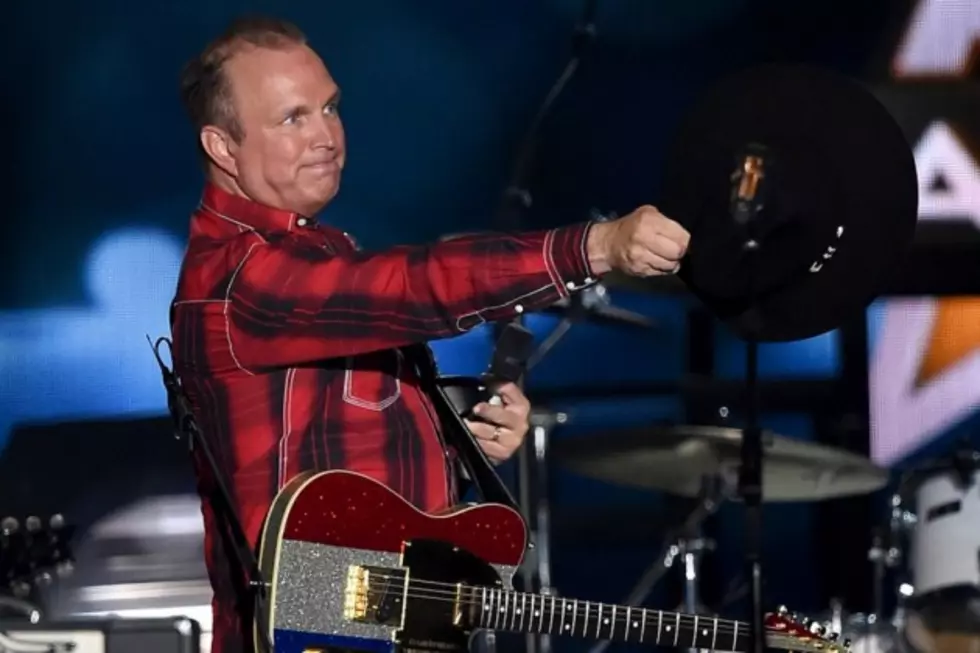 Garth Brooks on Changes in Country Music: 'Everybody That Comes After You Is a Punk'
Ethan Miller, Getty Images
Garth Brooks released his self-titled debut album in 1989, and over the past 26 years, the country icon has seen big changes in the genre. As country music becomes more mainstream, it could be easy for a seasoned artist to feel like new singers are losing track of their roots, but Brooks says that he welcomes change in the music industry.
"Well, if country music doesn't change, what fun is that? So, I like the fact that it's different than it was," he tells Sirius XM's The Highway. "I grew up on [Merle] Haggard and [George] Jones, but I'm sure Haggard and Jones, if they ever heard of Garth Brooks, went, 'Pfft -- punk,' you know?
"Everybody that comes before you is a God, everybody that comes after you's a punk, and that's kind of how it is," Brooks adds. "It's fun to see the change, and it's fun to try to keep up with it."
Accepting that country music has been moving in a new direction, however, doesn't mean that Brooks believes that every artist has to follow the more mainstream path to success. He says that it's most important to be genuine.
"You've just got to be yourself. If you chase it, you're just going to be somebody you're not, and that's not going to last," he explains. "So, just be yourself, and as long as it's supposed to last, it will, and then when it's over, it's over."
For Brooks, that success has lasted a long time. He's currently out on his World Tour, which is rumored to be lasting up to three years, and part of staying true to himself on the road is choosing which cities he really wants to go to, rather than which stops will make the most money.
"For me, I don't care about the dollar bill bottom line, I care about the memories of, did I have fun there? Did we get to do stuff as a crew there, as a band there?" Brooks says. "You betcha, we're going back to all the fun places."
Garth Brooks' Wackiest Shirts
Test Your Garth Brooks Knowledge!