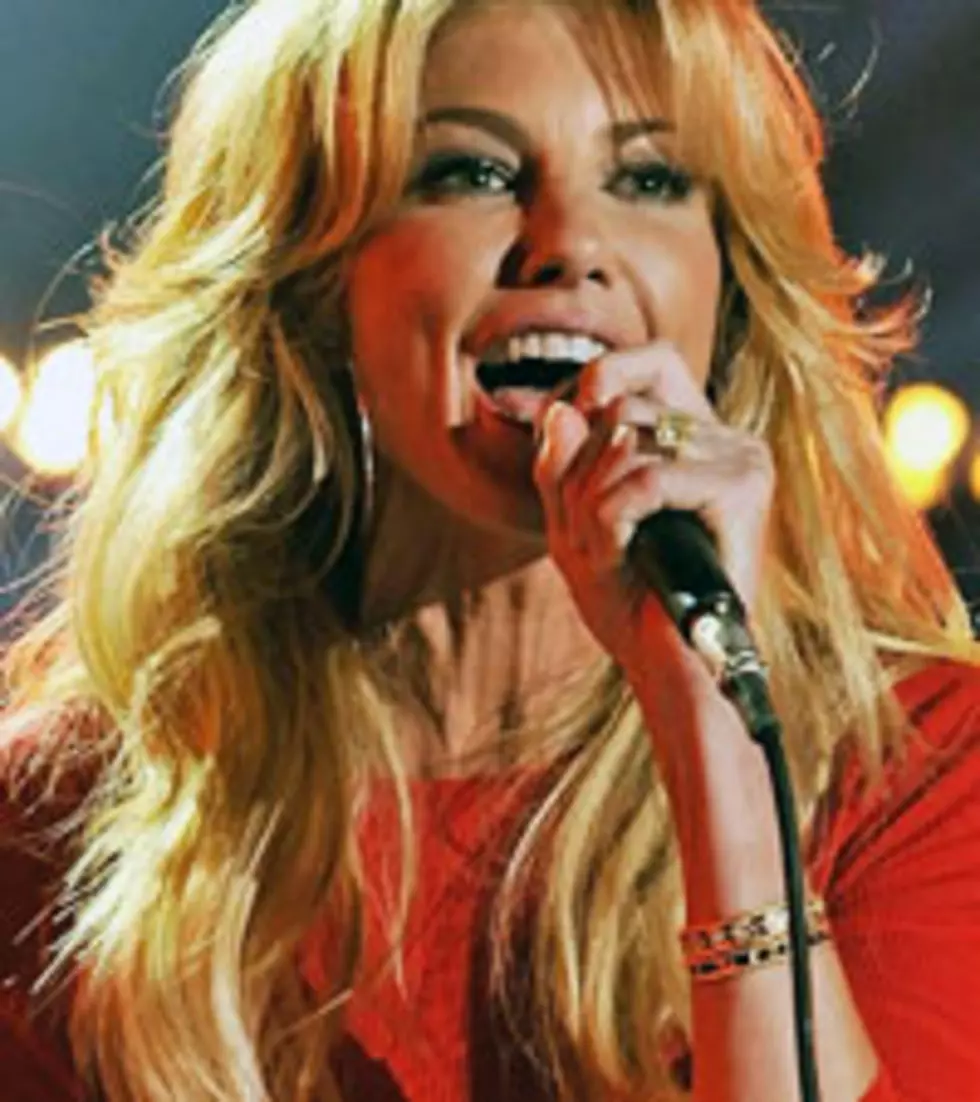 Faith Hill's 'Amercian Heart' to Debut on Twitter
Frederick Breedon, Getty Images
Faith Hill has been a trailblazer for most of her 17-year career and she's set to make history again. The songstress will debut her brand-new tune, "American Heart" on Twitter (@faithhill) this Sunday (Sept. 30), marking the first time a country artist has debuted a single and lyric via the social-networking site.
"This song inspires," the Mississippi native notes. "It grabs a hold of a very special place that we all have in our hearts. Times are hard and people are struggling, but our spirit as Americans always seems to prevail."
In addition to premiering the song on Twitter, Faith will also chat live with her fans at 7:00 PM ET, prior to NBC's Sunday Night Football (which has featured the singer performing the theme song every week since 2007).
"We wanted to do something special for our fans who have been so supportive of me through the years -- something a little different and something just for them," Faith explains. "No better way than the socials."
The song is one the superstar vocalist hopes will resonate with people across the nation. "We've been through a lot as a country throughout the years, and we've faced tremendous adversity," she tells People magazine. "People are suffering, trying to make ends meet, and times are especially tough right now. The sentiment captures everything I think we all feel when we think about the American spirit."
Fans interested in posing a question to Faith via Twitter can use the hashtag #AskFaith. The song will also be released to country radio stations at the same time it is released on Twitter.
Faith is putting the finishing touches on her upcoming album, while she juggles her role as Las Vegas entertainer. The singer heads to Sin City in December with her husband, Tim McGraw, to perform a series of shows at the Venetian Hotel and Casino. Tickets are available now and can be purchased here.
Get a sneak peek of "American Heart" here.
Watch The Boot's Exclusive Interview With Faith and Tim
#fivemin-widget-blogsmith-image-97454{display:none;} .cke_show_borders #fivemin-widget-blogsmith-image-97454, #postcontentcontainer #fivemin-widget-blogsmith-image-97454{width:475px;height:411px;display:block;}

try{document.getElementById("fivemin-widget-blogsmith-image-97454").style.display="none";}catch(e){}