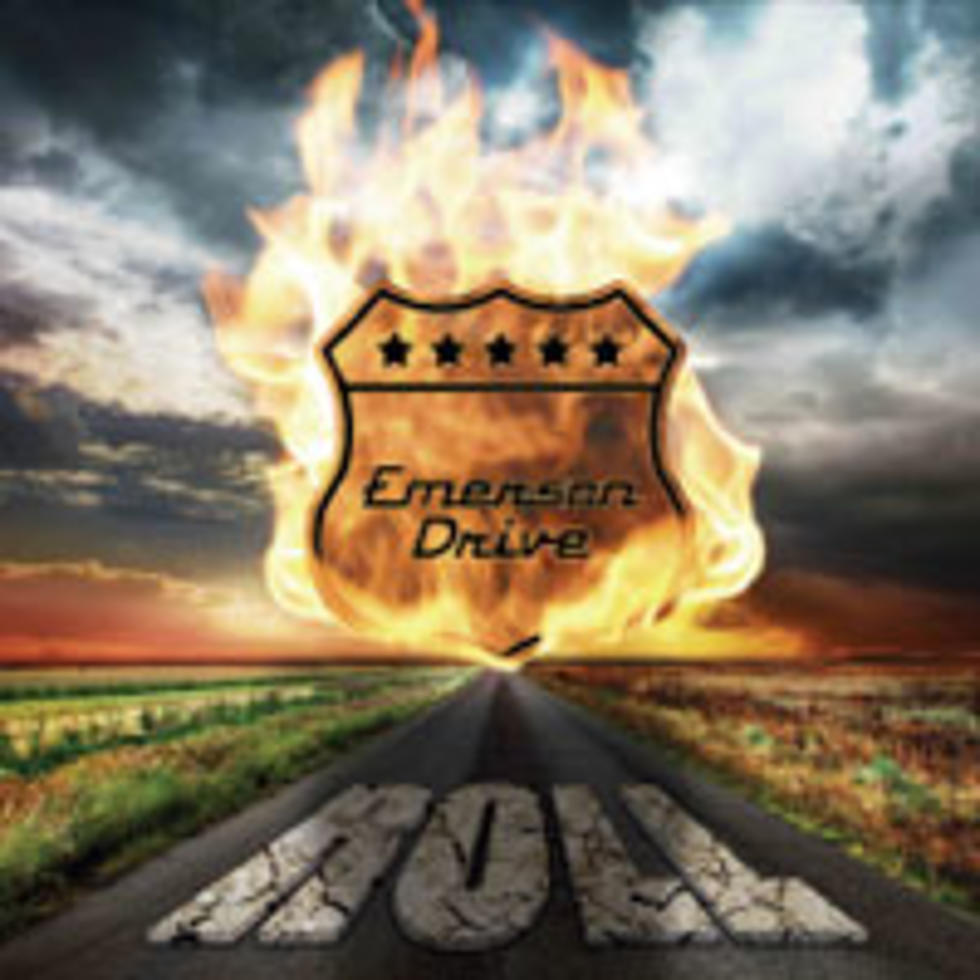 Emerson Drive Has New Music Ready to 'Roll'
Open Road Recordings
Multi-award-winning Canadian group Emerson Drive will release their fifth studio disc, Roll, on Oct. 30. The new collection is said to be inspired by a love for the road and the experiences they've shared while touring North America over the past decade. The album will be issued on Open Road Recordings, which is the label home to other high-profile Canadian acts including Dean Brody, Doc Walker, High Valley and more.
The lead single from Roll is "She's My Kind of Crazy," co-penned by band members Brad Mates and Danick Dupelle, with Nashville songwriter Bobby Pinson. In addition to debuting at the top of the iTunes Country Singles Chart, the track has been the highest-selling Canadian country song for the past eight weeks. The album's next single, due Oct. 23, is "Let It Roll," which Brad and Danick co-wrote with Chris Thorsteinson and Dave Wasyliw of Doc Walker. It marks the first time two Canadian country bands have ever released a "duet" to radio. The two acts debuted the tune on the 2012 CCMA Awards telecast in September.
1. "Let It Roll" (featuring Doc Walker)
4. "She Always Gets What She Wants"
5. "Never a Good Day for Goodbye"
10. "She's My Kind of Crazy"
11. "Show Us Whatcha Got"
Watch Emerson Drive's 'I Love This Road' Video