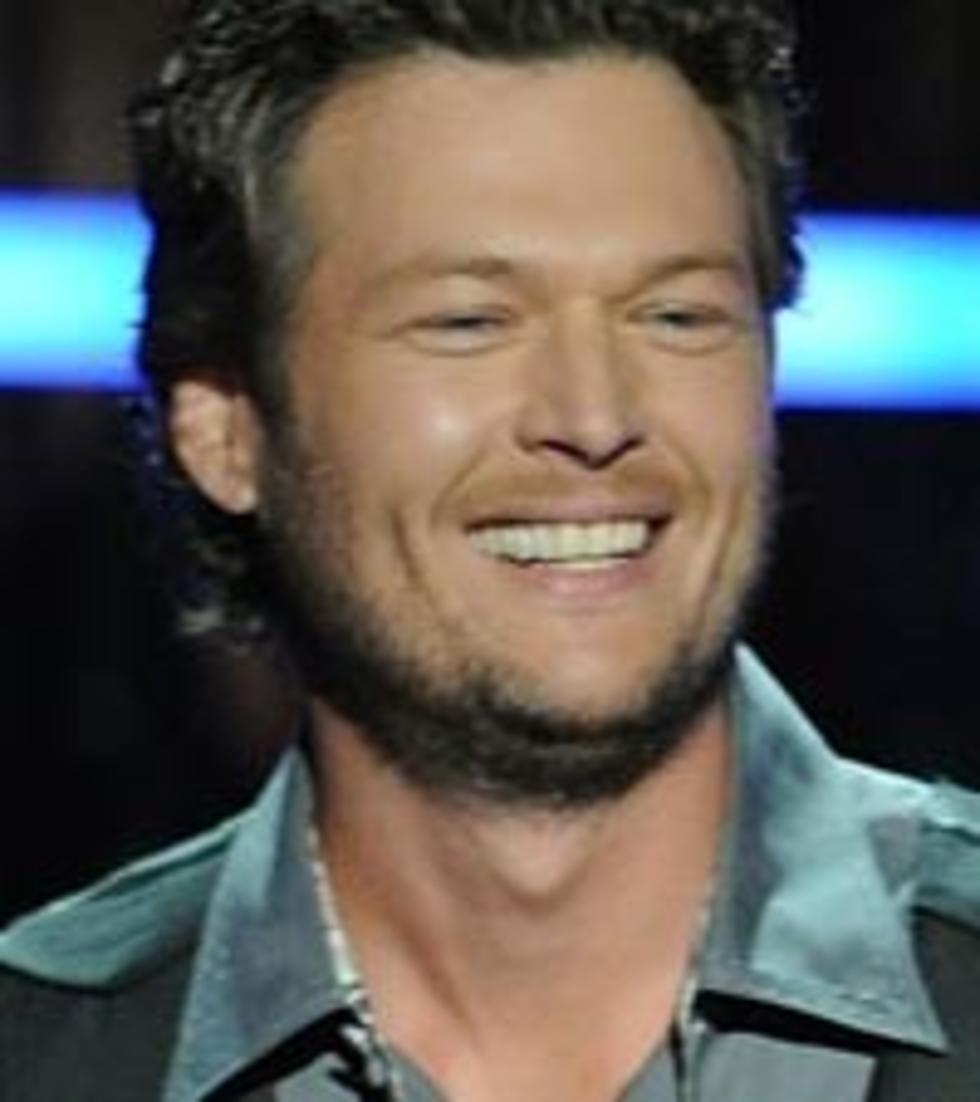 Blake Shelton, Dierks Bentley + More — Top Tweets of the Week
Jason Merritt, Getty Images
Blake Shelton (@blakeshelton): "Always remember, you can't change someone to be who you want them to be .... But you can damn sure manipulate them!!!"
Dierks Bentley (@DierksBentley): "Leaving CMA [rehearsals] and headed to play hockey. Watch this be the night I lose some teeth or break something!"
LeAnn Rimes (@leannrimes): "White couch, black coffee, not much sleep ... let's see how long it'll take me to mess this up"
Jack Ingram (@JackIngram): "That was strange! I walk off the plane only to hear me welcome me to Nashville International Airport! I thought my voice sounded weird on tape."
Michelle Branch (@michellebranch): "I love that all of us moms were so excited about Daylight Savings but no one clued in our kids. Waking up at 6 instead of 7 now. Great."
Martina McBride (@martinamcbride): "After an amazing week I'm home & ready for bed. After having 2 fit in tiny dresses I had a big fat steak, a loaded baked potato and a martini!"
Trailer Choir (@trailerchoir): "A little Arby's breakfast on the road. Tell us, what exactly do they make the spongey round eggs out of? There's no way that is REAL egg?"
Joe Diffie (@JoeDiffieOnline): "I need a chiropractor! I somehow got a kink in my neck yesterday! At least it's giving me a nice headache! Yay! Not!"
Julie Roberts (@julieroberts1): "It's been a great morning ... I can finally fit into a pair of my pants that had gotten too tight! Yay!!"
Emerson Drive (@EmersonDrive): "We're at the Green Valley Ranch watching a pretty darn good band! Gotta love the Vegas entertainment!"