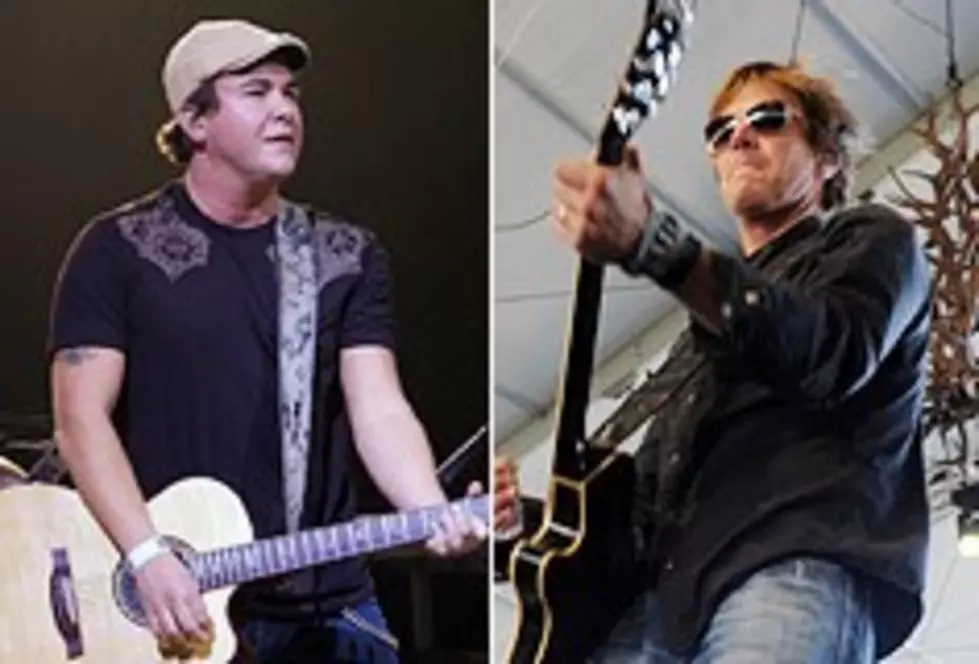 Eli Young Band Take Musical Cues From Jack Ingram
Getty Images
Long before Mike Eli and his three friends formed the Eli Young Band, signed a record contract and began to record and tour behind songs such as their latest, 'Crazy Girl,' the group's frontman was just a fan who could be found front row center at many of Jack Ingram's concerts. A fact that created a bit of awkwardness when the two Texans finally met.
"It got really weird talking to him in the beginning," Mike tells The Boot with a laugh, noting his band mates had spilled the beans about his fandom to Jack. "He was really nice about it when he found out I was a huge fan [and] used to go to all his shows."
Now that the two have developed a comfortable friendship in the business, Jack has started to tease Mike a bit. "He calls me out on it all the time," Mike laughs. "I have seen him live so many times, I can't count. A lot of his show staging and interaction is just incredible."
Jack is just one of the artists who Mike and his band mates use as inspiration. As much as they love country, they also appreciate the great sounds of many rock and pop artists. In fact, bassist Jon Jones welcomes a mix of the musical styles in country music.
"It is great if it brings new audiences into country music," Jon explains. "I'm not opposed to it if [an artist can] make a good album ... At one time, country music fans were a niche. They really aren't anymore. I think everybody should listen to as much country music as they can, and if that [mixes] different genres, that's great."
Jon, who grew up listening to Aerosmith, may have preferred some genre bending more than others, though. "When [Aerosmith's] Joe Perry played with Jason Aldean [on last year's CMT Awards], well, I'm jealous," he admits. "I really missed the boat on that one."
The band mates all agree that they are open to collaborations with other bands. Tops on their wish list? REM, says Jon.
The Eli Young Band are on tour. Check out their concert schedule here.
if(typeof AOLVP_cfg==='undefined')AOLVP_cfg=[];AOLVP_cfg.push({id:'AOLVP_818949874001','codever':0.1,'autoload':false,'autoplay':false,'displaymnads':true,'playerid':'89761511001','videoid':'818949874001','width':476,'height':357,'playertype':'inline','stillurl':'dynamic','videolink':'#','videotitle':'dynamic','videodesc':''});