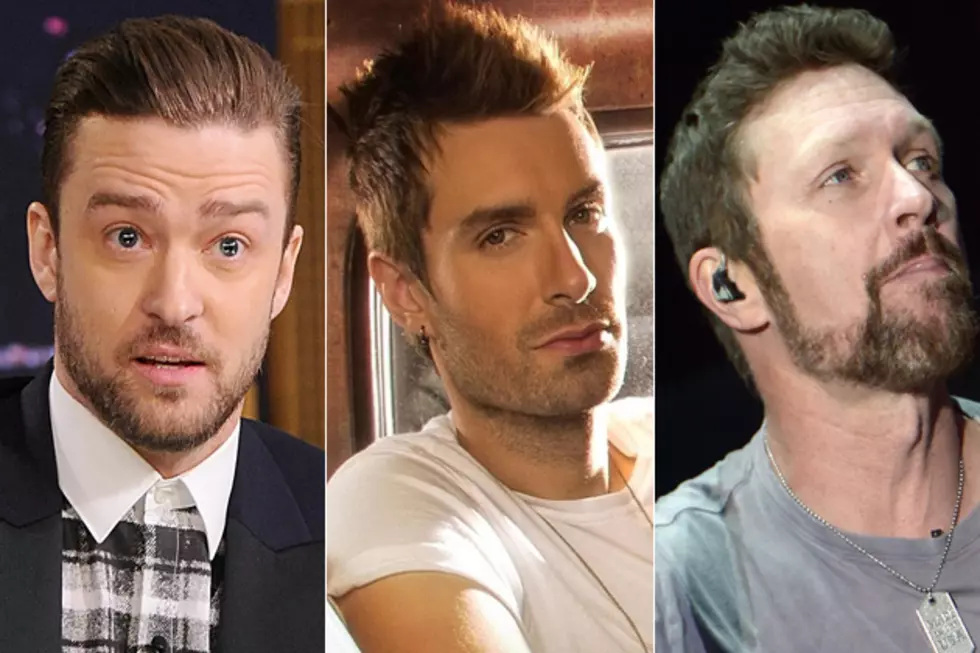 'Drink You Away' — Who Sings It Best?
Jamie McCarthy, Getty Images / BBR Music Group / Rick Diamond, Getty Images
Justin Timberlake has a little competition with one of the songs, 'Drink You Away,' from his No. 1 'The 20/20 Experience -- 2 of 2' album, and he's perfectly okay with it.
With lyrics like, "I can't drink you away / I've tried Jack, I've tried Jim / I've tried all of their friends / But I can't drink you away," it sounds like it has all the criteria for a perfect country song, and apparently at least two of the genre's stars agree.
Craig Morgan has been performing the song at several of his concerts, including at his recent fan club show at CMA Music Fest.
"How many of you know Justin Timberlake?" he asked, before launching into the song.
But it's newcomer David Fanning who's getting the most attention for the tune, including from Timberlake himself. Fanning, who is also a well-known songwriter and producer, recorded a version of the song at the request of GAC's Storme Warren, and the rest is history.
"I went in the studio and knocked it out, and realized when I was in the studio, 'This is a cool song,'" Fanning tells The Boot. "It kinda evolved in the studio, and came out, and next thing you know Justin's hearing it, and here we are now."
Upon hearing the track, Timberlake tweeted, "Never thought I would hear a song I wrote on country radio. My GrandDad is smiling from a bar in Heaven!"
Of course, while not country, Timberlake's version is hard to beat.
Which version is your favorite? Vote below.