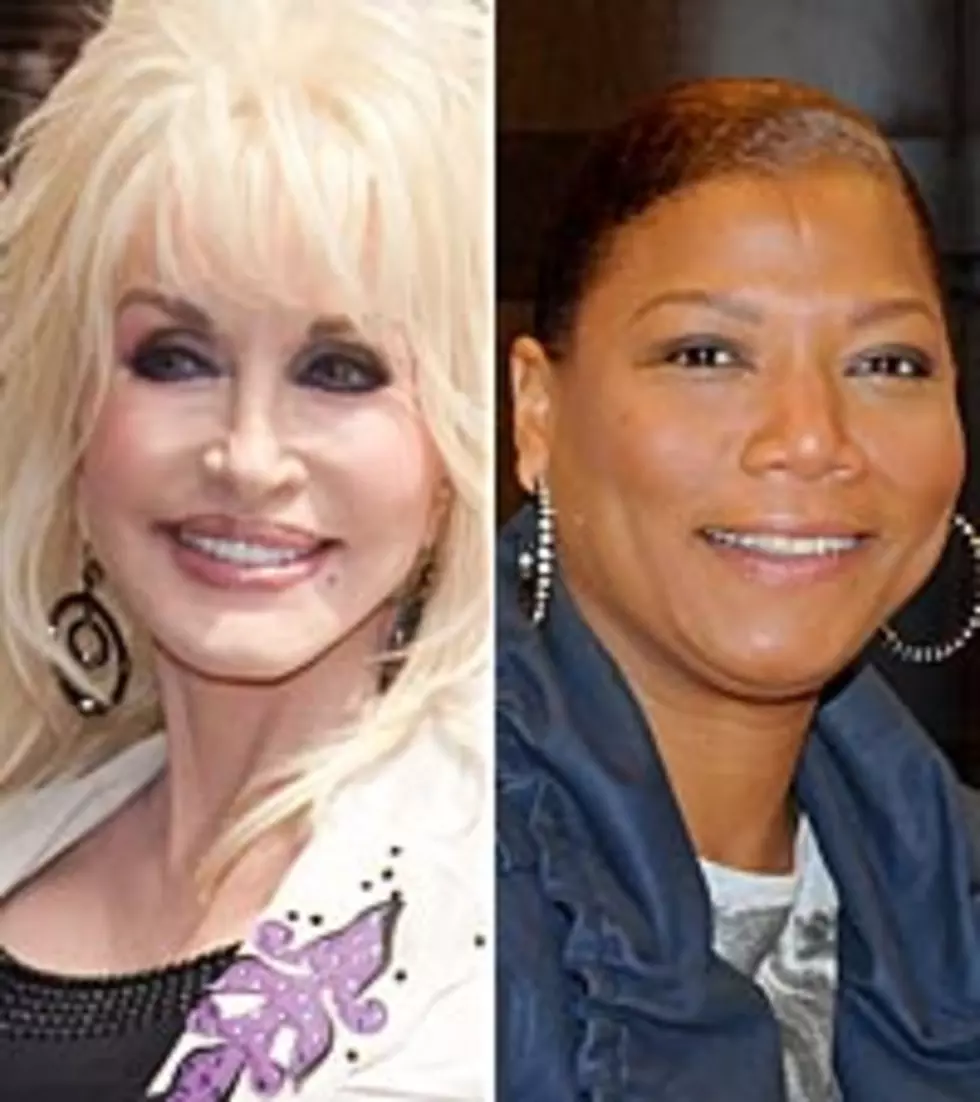 Dolly Parton and Queen Latifah to Make a 'Joyful Noise'
AP / FilmMagic
The upcoming film, written and directed by Todd Graff (who wrote and directed 2009's battle-of-the-bands film, 'Bandslam' and the 2003 teen musical, 'Camp') tells the story of two women who pull together to keep their small-town gospel choir from being shut down. Queen Latifah plays the role of a no-nonsense mother of two teens who has been put in charge of the Pacashau Gospel Choir following the sudden death of the choir director. Dolly plays the role of the choir director's strong-willed widow ... who assumed she would take over her late husband's job.
"I'm really happy to be doing a movie with Queen Latifah," Dolly says. "I really like her and have often thought we would be fun together. Even though we play rivals in the movie, I'm sure we'll have our fun behind the scenes."
Dolly is also thrilled to bring a genre of music near and dear to her heart to the big screen. "I'm so happy to be doing a movie about music -- especially happy because it's Gospel music, which I grew up singing and loving. We need something uplifting in this day in time! So yep, happy, happy, happy -- that's me."
Country music's most beloved diva is still planning on telling the story of her own life on the silver screen one day, and she knows exactly what type of film it will be.
"A dramedy!" Dolly tells The Boot. "It'll have its serious moments, even in the music. It'll be very colorful. I had started to do my life story as a movie, but with music you can say so many things. So I'm still working really hard on the musical, and it may be a movie musical and then eventually go to Broadway."
Production on 'Joyful Noice' is slated to begin in January 2011.