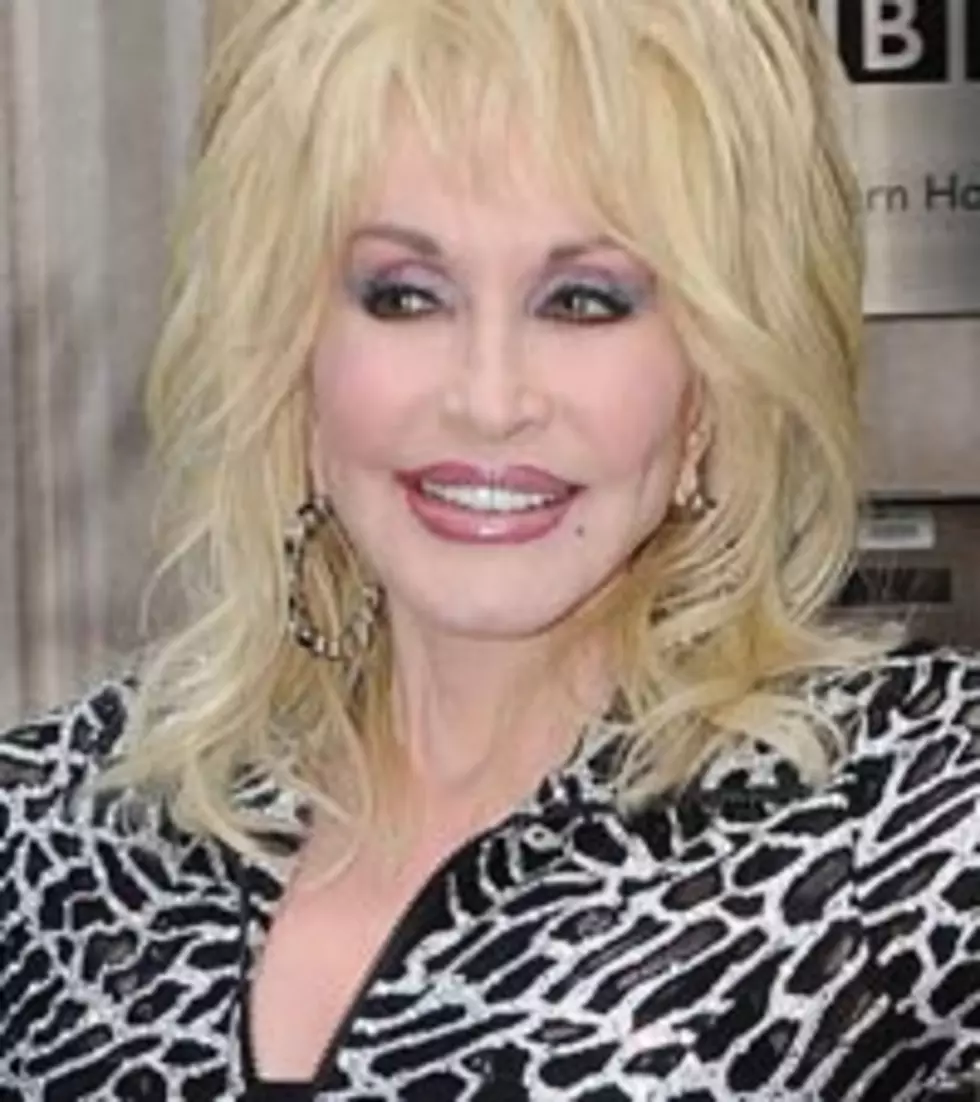 Dolly Parton Covers Up for Playboy
GF/bauergriffinonline.com
Dolly Parton is celebrating the release of her 41st album, 'Better Day,' and is being her usual comically candid self in radio interviews supporting the new music. During one recent on-air chat, the country icon revealed why she has yet to appear naked in the pages of Hugh Hefner's iconic magazine.
"I was on the cover of Playboy!" Dolly told Chicago's US 99 radio station, explaining that she was just too modest to pose nude for the October 1978 issue. "I wasn't naked; all you saw was me in my bunny suit, with my boobs sticking out a little. I wouldn't do a layout. I'm not that brave, nor do I look that good!"
When the radio hosts further inquired about her reasoning, the 65-year-old explained that, while appearing on the cover was "a fun thing to do," she could never move herself to "do the whole dirty deal."
"I have been asked, back in the day, but that was so totally not me. I would never do that," Dolly continued. "But that was a good article they ran in there, and it was just a fun thing to do. That was just another way I was trying to market myself, at that time, to kinda get in the mainstream and take it right to the edge, but not do the whole dirty deal."
Describing her love life with husband Carl Dean in one word as "good," without hesitation, Dolly concluded graciously, by saying that she views her success as an opportunity to give back to her community.
"Once you get in a position to help, you should help, and I do work in the charities that are close to my heart, and working with [her charity] the Imagination Library, getting books in the hands of children all around the world is a wonderful thing to do," she said. "I get a lot of joy out of what I do. I'm very grateful that I've been successful at something I love to do, and the least I can do is try to give back every now and then."
Dolly Parton kicks off the Better Day World Tour in Knoxville, Tenn. on July 17. Click here for her full list of tour dates.