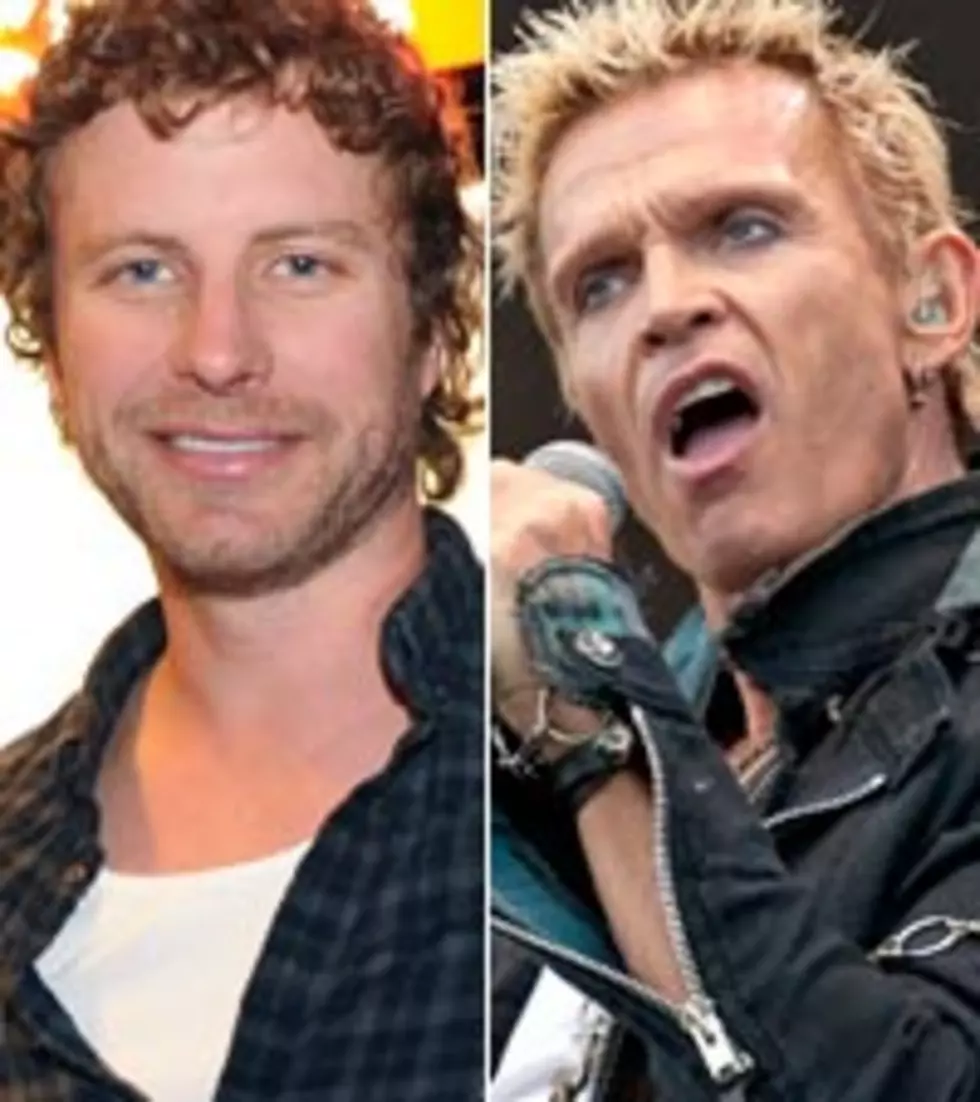 Dierks Bentley Goes to Great Lengths to See His 'Idol'
Getty Images
Dierks Bentley has a new level of respect for what fans go through to get close to the artists they love after managing to work his way into a sold-out concert by one of his childhood idols, Billy Idol, last week in Temecula, Calif.
Seems Dierks and his guitarist, Brian Layson, first tried the artist-to-artist approach with Idol's crew by the buses, as they asked if anyone liked country music. When that got them nowhere, Dierks refused to give up, and eventually talked a security guard into letting them into the show so Dierks could see the spiked one in all his glory.
"I was a huge Billy Idol fan from the ages of like 9 to 13," Dierks tells the Boot. "I even used to spike my hair like Billy, and it might be embarrassing if those pics resurface!"
After their trying but eventually triumphant night, Dierks tweeted to fans: "This makes me appreciate all our fans and what they go through to come to our shows!"
Maybe Dierks will spike his hair and crank some 'White Wedding' when he hits the road on his bike October 17 for his latest Miles and Music For Kids Celebrity Motorcycle Ride and Benefit Concert in Nashville, with Miranda Lambert and Jerrod Niemann along for the fun. All proceeds from the event will go to the Monroe Carell Jr. Children's Hospital at Vanderbilt. And before they saddle up their Harleys, Dierks and Miranda will also meet up in New York City September 1 to announce the CMA Award nominations on ABC's 'Good Morning America.'