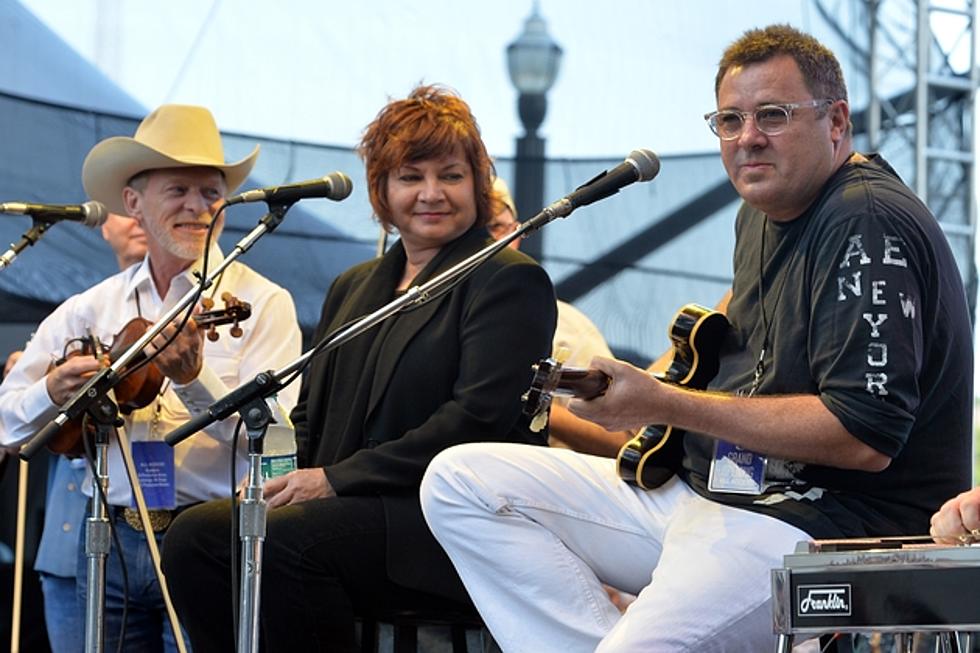 Dawn Sears Cancer Diagnosis: Time Jumpers Member Undergoing Treatment
Rick Diamond, Getty Images (Dawn Sears, middle)
Dawn Sears, a member of the Grammy-nominated band the Time Jumpers, has been diagnosed with Stage 3B lung cancer. Sears, who is also a longtime member of Vince Gill's touring band, and an in-demand background vocalist is currently undergoing treatment in Nashville.
According to a statement, Sears plans to continue performing at the Time Jumpers' regular Monday night shows at Nashville's 3rd and Lindsley until her treatment dictates otherwise. Dawn's husband and band mate Kenny Sears has asked for the family's privacy to be considered as they move through this very difficult period.
A native of Minnesota, Dawn Sears released her first solo album, 'What a Woman Wants to Hear,' in 1990 on Warner Bros. She followed it with 'Nothin' but Good,' released on the Decca label in 1994 and a self-titled collection in 2002. In addition to the numerous recordings on which she sings with Vince Gill, Dawn has provided harmony vocals on recordings by Tracy Byrd, Ronnie Milsap, Jim Lauderdale, Patty Loveless and Merle Haggard, among others.
Dawn and Kenny Sears first met in Las Vegas in 1986 and were married six months after they met. They moved to Nashville the following year. The couple are the parents of a daughter, Tess.