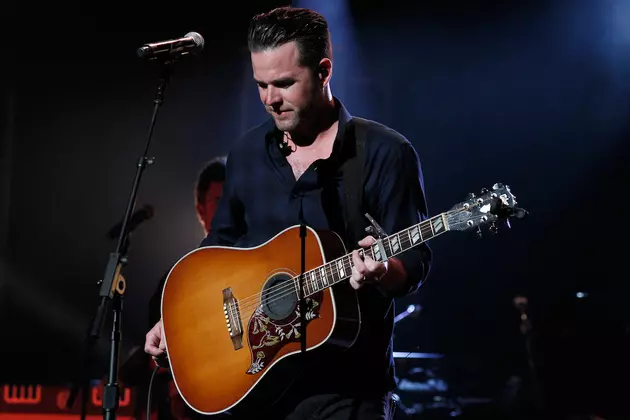 David Nail's New Single Features Brothers Osborne [LISTEN]
Terry Wyatt, Getty Images
David Nail has announced his new single, "Good at Tonight." It's the second single off Fighter, the country singer's fourth studio album, and features Brothers Osborne.
All about the power of living in the moment, "Good at Tonight" was also written by John and TJ Osborne, along with Troy Verges and Barry Dean. Nail immediately loved the song, but he had to make sure that its writers weren't going to use it for their own album before cutting it.
"When I realized [Brothers Osborne] were pitching me the song, I immediately texted John and was like, 'Hey, are you sure you're not gonna record this song, because I don't want to fall in love with it and then record it, and then you decide six months from now that you love it and want to record it, and I have to take it off the record,'" Nail remembers. "And they were like, 'No, man, if you love it, do it!' And so I said, 'Well, I'm gonna do it, but there's one stipulation -- you have to sing on it.'"
"Good at Tonight" is the first track on Nail's new album, released in July; as a single, it follows "Night's on Fire." Readers can press play below to hear a live version of the tune.
Fighter reached No. 3 on Billboard's Top Country Albums chart and is available for download via iTunes. Nail will begin his Fighter Tour on Sept. 7.
Listen to David Nail and Brothers Osborne, "Good at Tonight":
David Nail Shares Track-By-Track Insight Into 'Fighter'