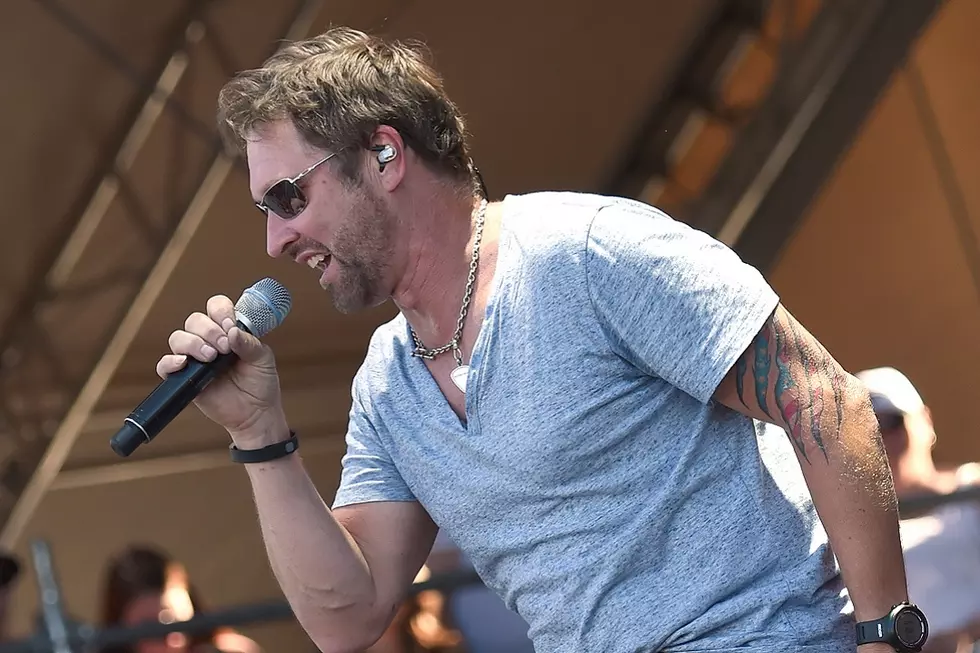 Craig Morgan's Son Jerry Missing Following Water Tubing Accident
Rick Diamond, Getty Images for Kicker Country
One of Craig Morgan's sons, Jerry Greer, is missing following a water tubing accident on Sunday (July 10).
Search parties began combing the area of Kentucky Lake near Mason's Boat Dock and Marina, located in Waverly, Tenn., at about 4PM on Sunday, after two teenagers had an accident while tubing. Both of the involved parties were wearing life jackets when they fell into the water, according to Humphreys County Sheriff Chris Davis, but 19-year-old Greer never resurfaced. Although Humphreys County Sheriff's Office Chief Deputy Rob Edwards tells WSMV that they are "not prepared to release any names," a statement from Morgan's rep confirms that the missing person is the singer's son.
"Recovery efforts to locate [Greer] are underway," a statement from the country singer's rep states. "The family is grateful for everyone's support and prayers and requests privacy during this difficult time."
After the search for Greer began on Sunday afternoon, five boats worked the water overnight, and a full-scale search resumed at 6AM on Monday (July 11). The search area is between 5 and 10 acres, and the water reaches 15 feet deep in some areas. Humphreys County and Dickson County first responders, the Dickson County Underwater Search and Recovery team, the Tennessee City Volunteer Fire Department, the City of Dickson Fire Department, the Tennessee Highway Patrol and the Tennessee Wildlife Resources Agency are involved in the search.
In addition to Jerry, Morgan and his wife Karen have two sons -- Kyle and Wyatt -- and a daughter, Alexandra. The 19-year-old recently graduated from Dickson County High School.
Country Stars Who Have Suffered Terrible Tragedies