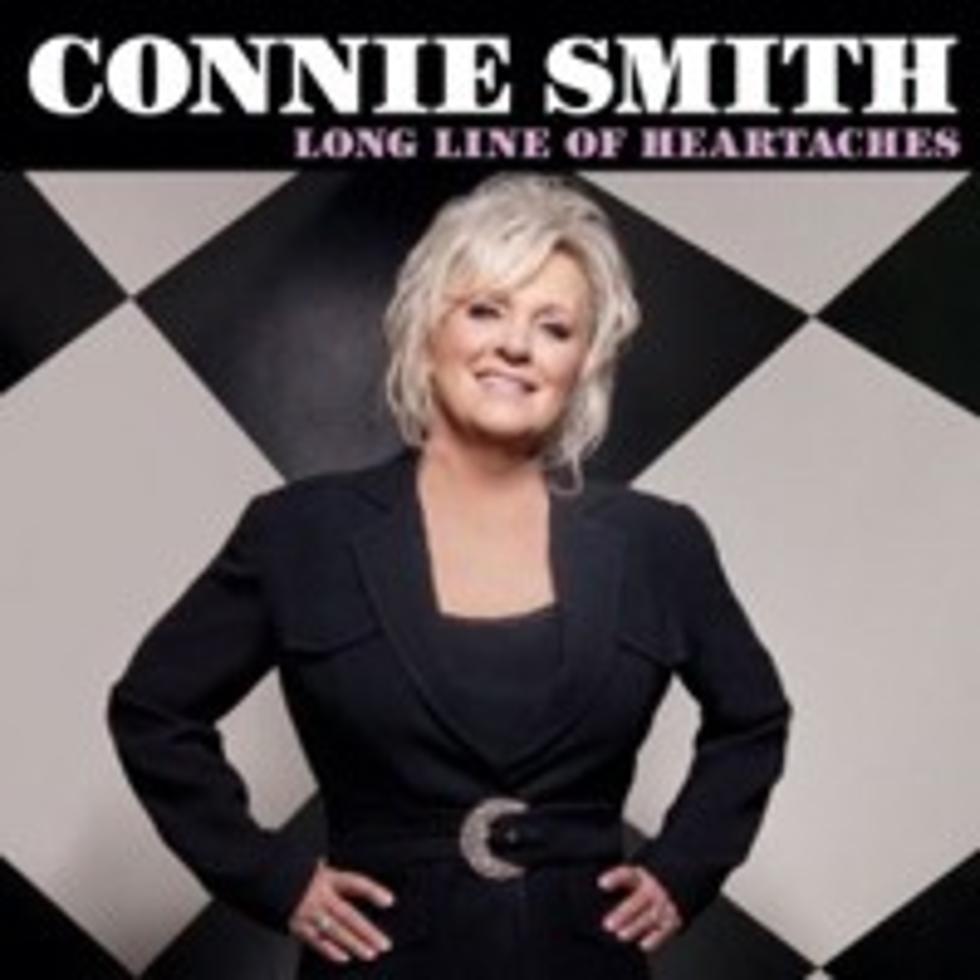 Connie Smith Introduces Her 'Long Line of Heartaches'
Amazon
With a deep, commanding voice that can equally convey eternal joy and unbearable heartache, Connie Smith has rightly been labeled the "Rolls Royce of Country Singers." She's been a member of the Grand Ole Opry since 1965, and has enjoyed a string of major country hits, including 'Once a Day,' 'Cincinnati, Ohio,' and 'Nobody but a Fool.'
But while Connie has continued to perform, her recording output since 1978 has consisted of a total of three new albums. Luckily, for fans of traditional country music, the third album in that equation has arrived this week on Sugar Hill Records. Produced by Connie's husband, Marty Stuart, 'Long Line of Heartaches' was recorded in Nashville's historic RCA Studio B, the same studio where Connie recorded the majority of her earliest albums and singles. (Hear samples from the CD below.)
Technology has changed but the familiarity of their surroundings helped Connie and the members of her band, the Sundowners, recapture some of the old Studio B magic.
"This one was close," Connie tells The Boot, comparing the process used on her first recordings with the way the new album was produced. "The difference was when I started out I had a monitor in a box, about face level that I heard all my music coming from all at once. Now it's different. You're going to hear it through headphones. A lot of times I recorded without headphones or I just had one. But it was that Studio B sound that's like none other that made me comfortable. "
Still, the number of records she's done since the late '70s can't compare to those early days.
"We did three albums a year at a single every three months," Connie notes. "But I loved recording so I didn't mind that."
The singer, who married Marty in 1997, adds that having her husband by her side was also a great comfort. "We did a record 15 years ago that he produced on me. But between then and now, we've learned each other's musical tastes much more and it was more natural for us to work together."
Connie introduced songs from 'Long Line of Heartaches' to fans this week at a special show at the Country Music Hall of Fame and Museum. Named this year's 'Artist-in-Residence,' she will do two more performances at the museum's Ford Theater, on August 29 and September 12, featuring very special surprise guests. For more information, visit the Country Music Hall of Fame and Museum's official website.