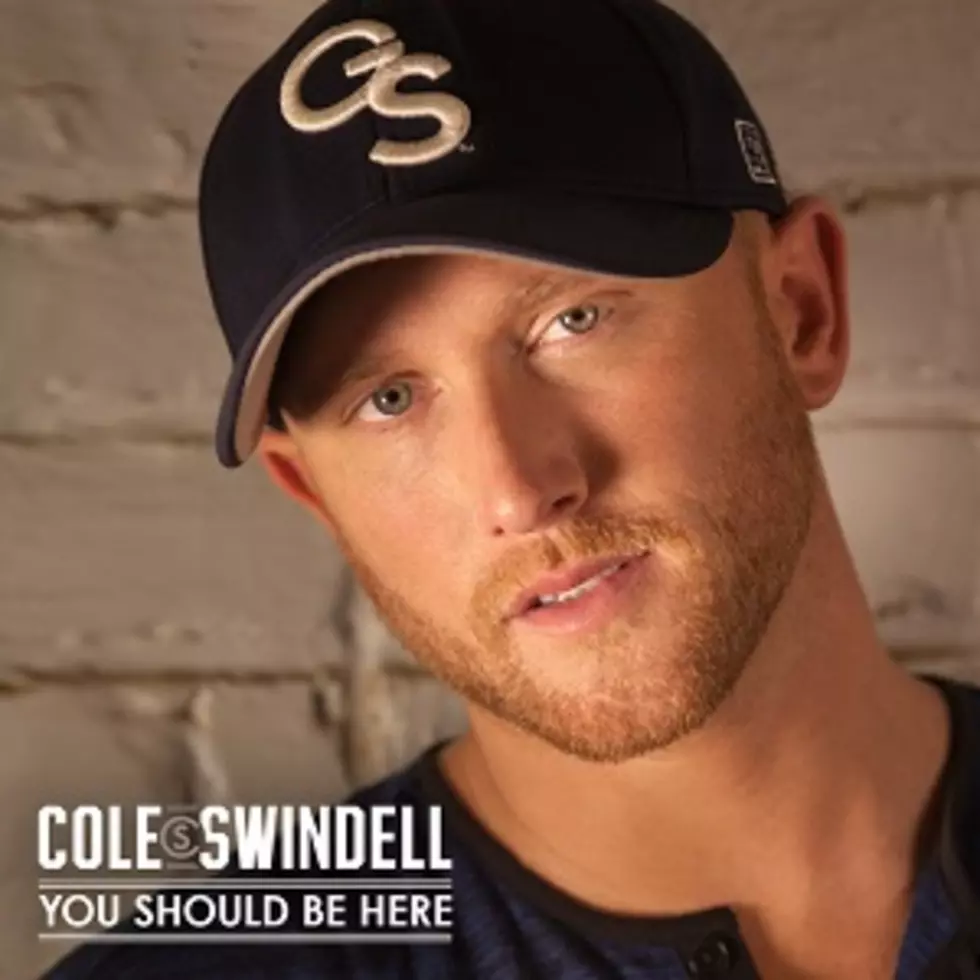 Hear Cole Swindell's New Single, 'You Should Be Here'
Warner Music Nashville
The song was co-written by Swindell and Ashley Gorley, about Swindell's late father, who passed away over Labor Day weekend two years ago, while Swindell was out on his radio tour. Back in August, Swindell told The Boot that while he wasn't sure it would be the first single from his upcoming sophomore album, he hoped "You Should Be Here" would make it to radio at some point.
"It's, by far, my favorite song that I think I've written," Swindell says. "I think that's why I moved to Nashville, is to write a song like this. Just growing up, loving '90s country music, there were songs that touched me. There were fun ones, but there were also the ones I could relate to, and I think this is going to be that song when people get to hear it."
The singer has been playing "You Should Be Here" live, but fans can now hear the studio version by pressing play below.
Swindell has yet to announce release plans for his sophomore disc, but he has a lot to live up to following the smash hit that was his debut project. Fortunately, he has someone to keep him level-headed about his success: his mother.
"If I start putting too much pressure on myself, that's something my mama is there to help with," Swindell explains. "She's like, 'Cole, it's been so good. You know it's not always going to be like that!' And I'm like, 'I know, mama, that's why I'm trying to enjoy it!'
"So, it's no bad pressure [to hit No. 1], but I do take it very serious," he continues. "And the fact that everybody's just been so kind and accepting of me, that's all I've ever wanted was to make music."
"You Should Be Here" will officially impact country radio on Jan. 11. It is available for download now via iTunes.
Listen to Cole Swindell, "You Should Be Here":