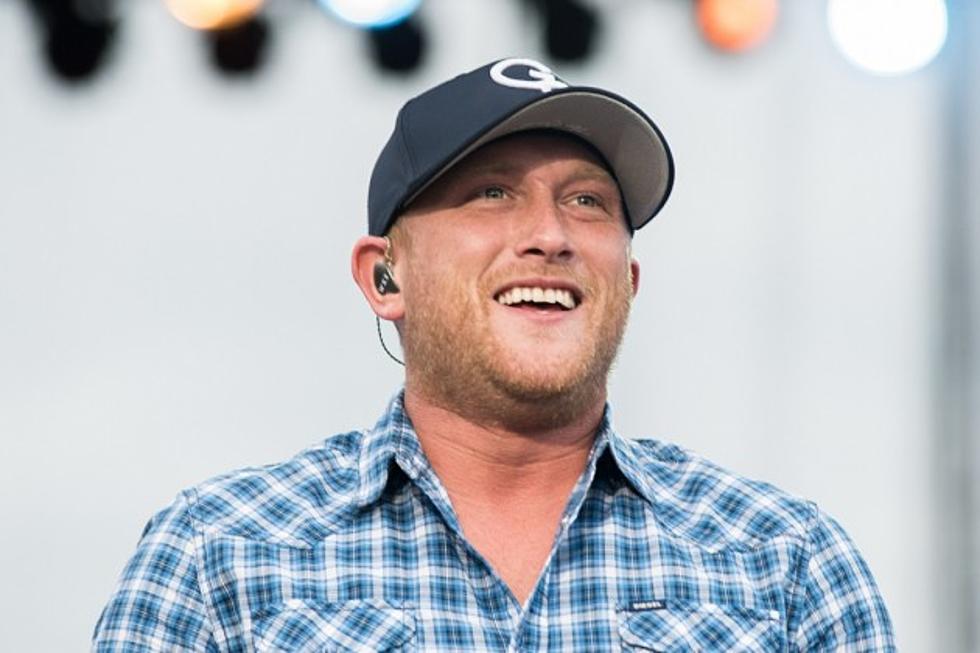 Cole Swindell Says His Mother Keeps Him Grounded
Chad Johnson, In Action Photos
Cole Swindell found success in country music quickly: His eponymous freshman album was released last year, and its first three singles -- "Chillin' It," "Hope You Get Lonely Tonight" and "Ain't Worth the Whiskey" -- each landed at the top of the charts and went either gold or platinum. But now, as "Let Me See Ya Girl," his fourth and final single from the record, is climbing the charts, Swindell says that he isn't at all worried if he'll continue his winning streak, thanks to his level-headed mother.
"If I start putting too much pressure on myself, that's something my mama is there to help with," Swindell told The Boot in the days prior to his appearance at Country on the River 2015 in Prairie du Chien, Wis. "She's like, 'Cole, it's been so good. You know it's not always going to be like that!' And I'm like, 'I know, mama, that's why I'm trying to enjoy it!'
"So, it's no bad pressure, but I do take it very serious," he adds. "And the fact that everybody's just been so kind and accepting of me, that's all I've ever wanted was to make music."
"I will say, it was a tough choice," Swindell acknowledges. "I feel like we could pick another single or two off this debut album, because I wanted to make the best album I could make. If I wasn't itching so bad to get out new music, I think we could go with another one off that album, but I do think it's time to say something that I maybe haven't said before.
"That's why we went with "Let Me See Ya Girl" for this," he explains. "It's fun, it's summertime, it's me, it's a huge live song … so we kind of said, 'Hey, let's go out with what we came in with, and release this fun thing, and then we'll hit 'em with something serious on the next album.'"
The 32-year-old already has several songs recorded for his sophomore record, but he's waiting for "Let Me See Ya Girl" to finish climbing the charts before he decides what to release next.
"[It] just kind of depends on this one," Swindell says, "but I'm ready to roll whenever they tell me I can release it."
10 More Artists to Watch in 2015