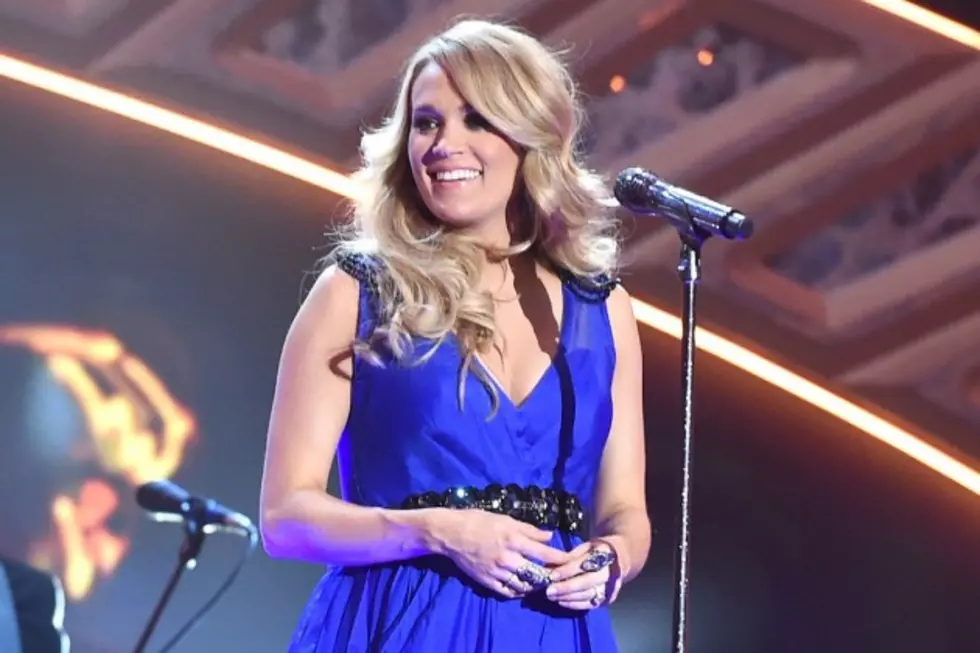 Carrie Underwood Says New Music, Tour Are Coming in 2015
Jason Merritt, Getty Images
'Greatest Hits' included two new songs, the No. 1 'Something in the Water' and 'Little Toy Guns,' but Underwood hasn't released a full album of new music since 2012's 'Blown Away.'
"I'm currently working, even still, on new music ... and [I'll] go from there. I mean, there should definitely be a proper album full of new music out soon," she says.
Underwood is set to perform a handful of festival dates in 2015, including Thunder on the Mountain and Big Barrel, but with the upcoming birth of a baby boy with husband Mike Fisher, she says a full tour will have to wait until after she has new music.
"I've already signed on for some things for next year as far as shows go," she says. "But as far as a proper 'tour tour,' that'll happen after I have lots of new music."
You Think You Know Carrie Underwood?